Plan ahead if you're heading north on I-17 and then west on I-40
Plan ahead if you're heading north on I-17 and then west on I-40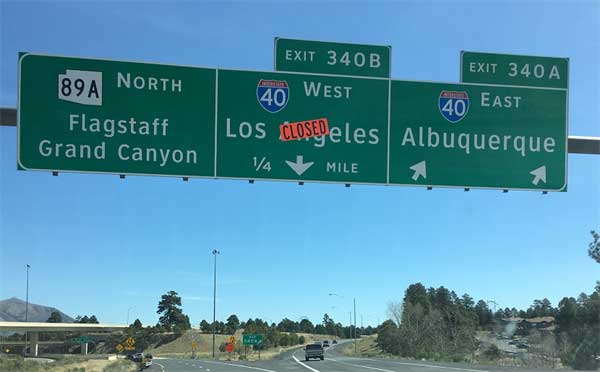 By David Woodfill / ADOT Communications
The shortest distance from point A to point B is a straight line. In the case of freeway-to-freeway interchanges, it's the usually the most direct path.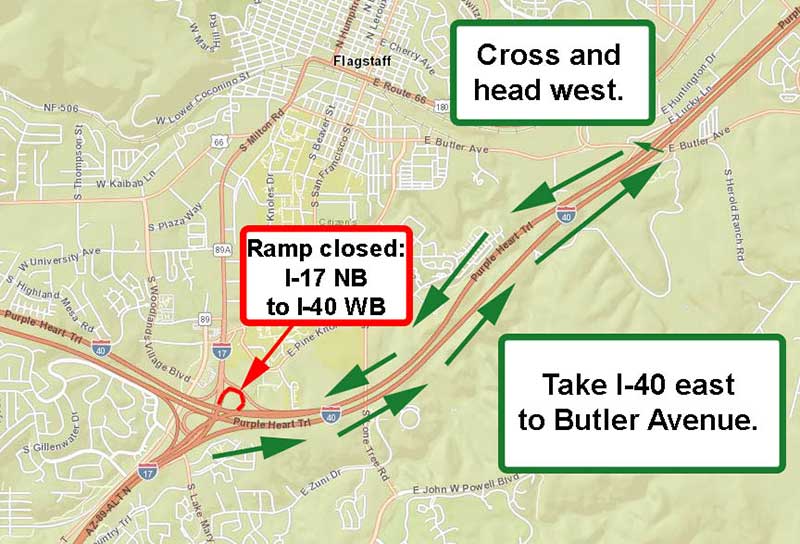 But if you're connecting from Interstate 17 northbound to Interstate 40 westbound in Flagstaff anytime soon, ADOT signs from I-17 will take you to 3 miles east on I-40 to turn around at the Butler Avenue interchange.
That's because the ramp from northbound I-17 to westbound I-40 is closed for a project upgrading the I-40 bridge decks over I-17 and Beulah Boulevard. The ramp is scheduled to reopen by the end of the year.
So please budget a little extra time if you're going this way.
Does your trip take you into Flagstaff via I-17 and Milton Avenue before you take I-40 west? No problem there. Among other options for reaching I-40 westbound, the ramp from I-17 southbound to I-40 westbound has no restrictions through most of this work.