Plan ahead for New Year's Eve revelry
Plan ahead for New Year's Eve revelry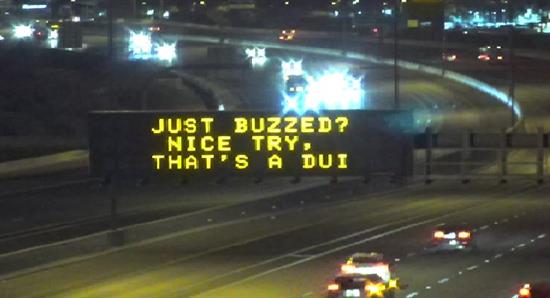 By Doug Pacey / ADOT Communications
There's never a good time to drink and drive. But playing the I-just-had-two-drinks-and-I'm-OK-to-make-home-game during a festive holiday like New Year's Eve is plain stupid. State, county and local law enforcement agencies will be out in force looking for impaired drivers and the Governor's Office of Highway Safety is supporting DUI patrols statewide.
The alternatives to driving drunk are endless: designate a driver, call a cab or ride service, take light rail, call AAA's Tipsy Tow, or sleep it off at a friend's house, to name a few options.
Not only can driving drunk kill – last year, alcohol was a factor in three fatal crashes during the New Year's holiday – it can be costly, too. The Arizona Department of Public Safety lays out the penalties for a DUI.
In the days leading up to New Year's Eve, overhead message boards will remind drivers to stay sober behind the wheel. Enjoy ringing in the new year, but do it safely.