Resident engineers keep ADOT projects on track
Resident engineers keep ADOT projects on track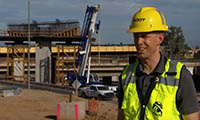 EDITOR'S NOTE: During National Engineers Week, which calls attention to the importance of engineering and career opportunities in engineering, blog posts are featuring different aspects of engineering at ADOT.
By Dustin Krugel / ADOT Communications
Graduating from the University of Arizona and joining the Arizona Department of Transportation's Engineer in Training program in 2007, Kole Dea was determined to make a difference in the engineering world.
Eleven years later, Dea is a resident engineer with ADOT and has contributed to major freeway expansion projects including the Loop 202 Red Mountain Freeway from Loop 101 to Broadway Road, the Loop 202 Santan Freeway from Interstate 10 to Gilbert Road and the State Route 24 Gateway Freeway.
"I chose engineering because I really enjoy seeing things get created out of nothing," Dea says. "I take pride in getting something done right and being responsible for it being done right and being able to see it, and give back to the traveling public."
As a resident engineer, Dea is responsible for administering construction projects and ensuring that every contractor working for ADOT follows engineering plans precisely.
His latest assignment might be his most challenging yet, as he is responsible for the I-10 Papago segment for the Loop 202 South Mountain Freeway, the largest single highway project in Arizona history. Motorists using I-10 in the West Valley can see the results of work Dea oversees as an interchange that will connect with the South Mountain Freeway rises at 59th Avenue.
In the video above, Dea explains how the I-10 segment is one of the most technically challenging pieces of the project due to its close proximity to I-10, one of the busiest highways in the state.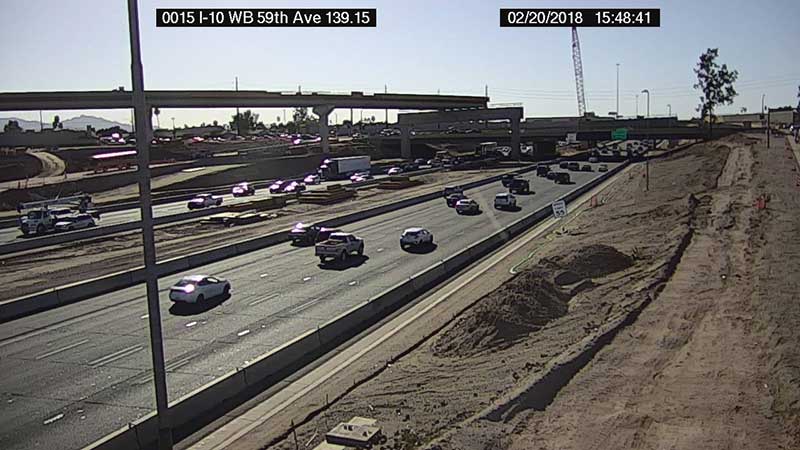 "The challenge in building a freeway-to-freeway interchange is we are building freeway construction over, on and below I-10; that includes bridge work above, pavement work on and drainage work below," Dea observes in the video.
With the South Mountain Freeway on track to open by late 2019, the interchange work Dea oversees have already added piers, girders and straddle bents, supports for freeway-to-freeway ramps that straddle lanes of traffic.
According to Dea, there's no typical day for a resident engineer on a major freeway project. Some days are spent in the field inspecting the work being completed, while others involve a significant amount of time behind a desk or laptop dealing with administrative records.
"Every day brings new challenges and new opportunities to succeed," Dea says.