Rubberized asphalt removal is the first step to the reconstruction of the I-10 Broadway Curve
Rubberized asphalt removal is the first step to the reconstruction of the I-10 Broadway Curve
By the Broadway Curve Project Team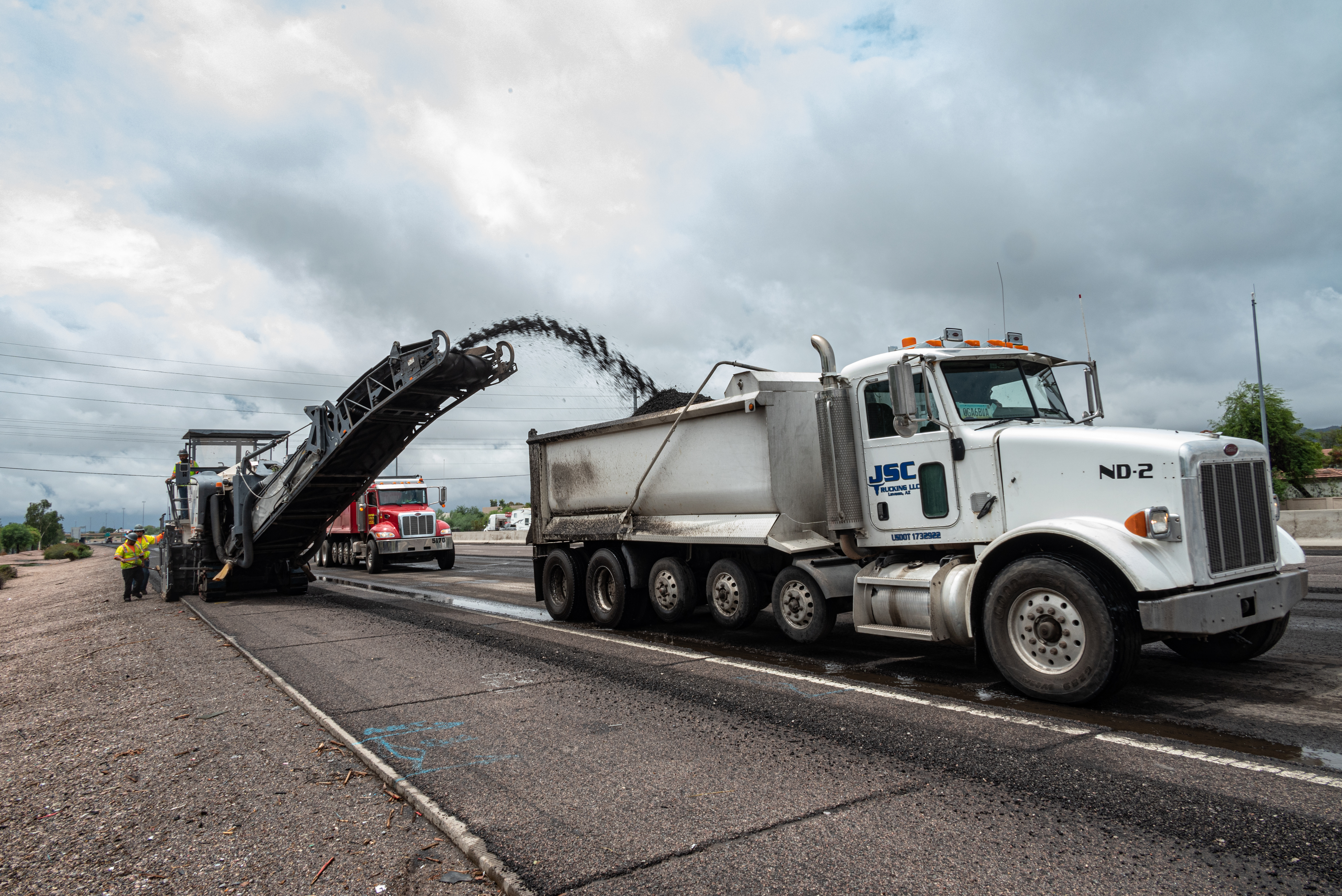 It's go time! If you've noticed things are starting to look a little different on Interstate 10 in the Southeast Valley, you're not alone. Crews have started the first phase of work to remove rubberized asphalt from the roadway. The process is the first step in more than three years of major reconstruction work on one of the busiest sections of interstate freeway in Arizona, and it's all part of the I-10 Broadway Curve Improvement Project.
Crews with Broadway Curve Constructors kicked off the project on July 23 with the removal of one inch of rubberized asphalt along approximately five miles of westbound I-10 between Loop 202 and US 60 (Superstition Freeway). During the first closure of westbound I-10, five milling machines got to work grinding off the top layer of rubberized asphalt, creating 13,500 tons of material and filling 575 truckloads. Much of that material will be recycled. Similar removal work is scheduled on I-10 over weekends through September. You can find closure and detour information on the project website.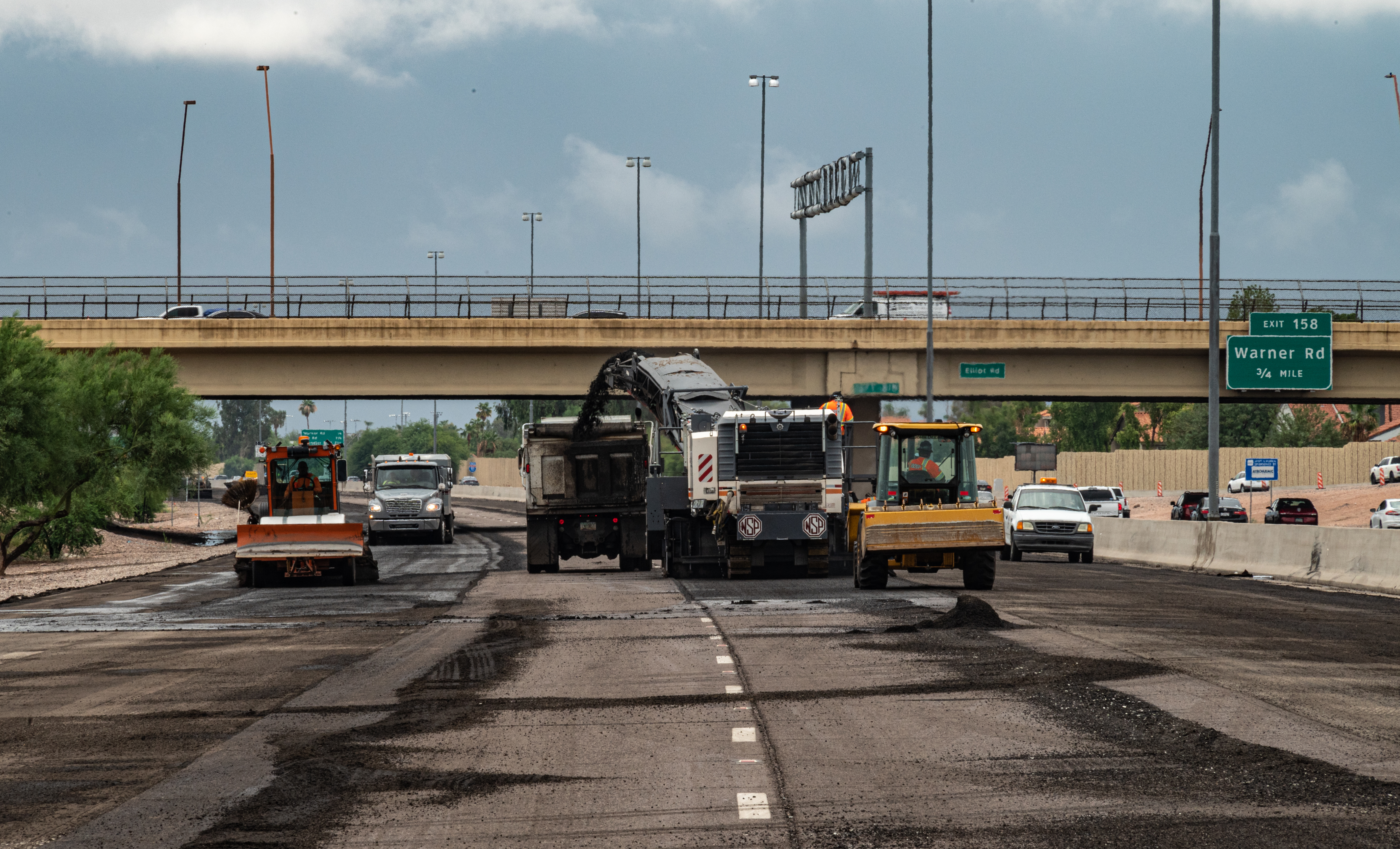 Removing the top layer of rubberized asphalt is important so construction crews can establish their work zones and shift the travel lanes as required throughout construction. For a project of this size and scope, we anticipate dozens of work zone and travel lane shifts. With the application and removal of temporary lane striping for each change, this would create significant wear and tear on the  pavement surfaces. Also, when the rubberized asphalt is taken off, workers can  inspect the concrete pavement and repair areas that are cracking or beginning to break. 
Drivers might notice that I-10 looks different after the rubberized asphalt has been removed. The payoff will come at project completion, when a safer, wider and more efficient highway will be ready for the approximately 300,000 drivers who take the route every day.