Running late? New smart signals may make your morning
Running late? New smart signals may make your morning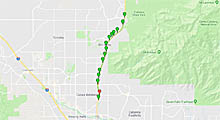 By Tom Herrmann / ADOT Communications
A few minutes might not seem like much, unless you're running late on a Monday morning and the boss is waiting to greet you. Then the last thing you want to see is a traffic signal ahead.
But if you're driving south of Oracle Road (State Route 77), headed toward downtown Tucson, that signal just may be the best news of your morning.
ADOT engineers in Tucson have installed Pima County's first adaptive traffic signals in an 8.5-mile section of Oracle between Tangerine and Rudasil roads. Sensors in the roadway measure the speed and volume of traffic and send the information to a computer that can adjust the length of the signals to improve the flow of traffic – including modifying left turn signals.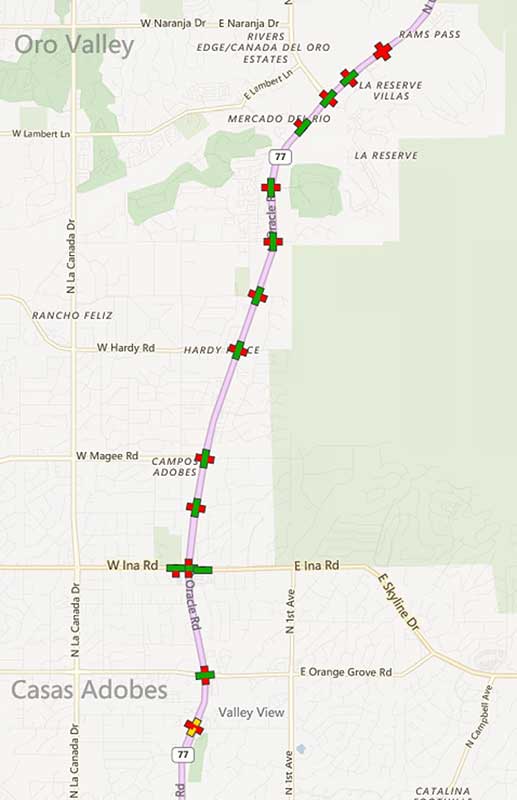 The system, funded by ADOT and the Regional Transportation Authority, was installed this summer. So far the results are good news for the estimated 60,000 drivers who use the roadway each day from places like Oro Valley.
Travel times in the area have been reduced by about 10 percent – about two minutes off the morning southbound commute that used to take as long as 20 minutes. We've seen a similar improvement for northbound commuters headed home in the afternoons.
A side benefit: Oracle is a safer road during the busiest periods. Traffic signals are timed to match the speed limit during non-peak hours. That means driving the speed limit will get you where you're going just as fast as the driver who insists on speeding.
From now on, you have a few extra minutes in the morning. Enjoy, thanks to the smartest traffic signals you may ever see.