Share your stories from US Bicycle Route 90
Share your stories from US Bicycle Route 90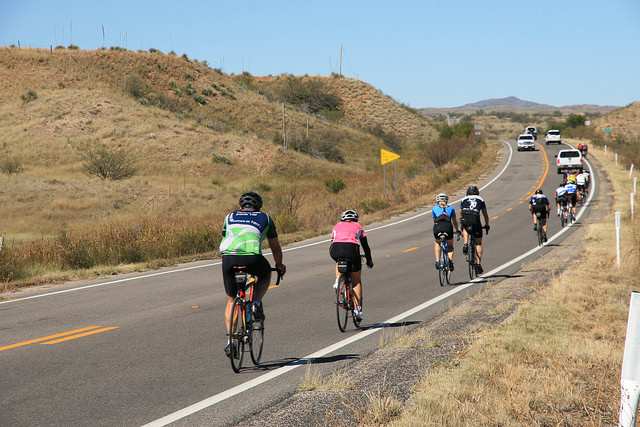 By Caroline Carpenter / ADOT Communications
Are you using US Bicycle Route 90, Arizona's first designated U.S. bicycle route? We're eager to hear your stories.
US Bicycle Route 90 runs from the California state line through Phoenix and Tucson and ends along State Route 80 at the New Mexico state line. Its 573 miles take cyclists through historic, cultural and tourist destinations including Bisbee, Tombstone and Saguaro National Park, connecting routes and scenic areas that make Arizona so popular with cyclists (see the slideshow above).
It's part of a U.S. Bicycle Route System encompassing more than 11,000 miles in 23 states and the District of Columbia.
Based on the interest US Bicycle Route 90 generated when we announced it late in 2015, we're checking back to see how you're using it. We invite you to visit the ADOT Facebook page to share stories, photos, links to travelogues and more.
Who knows? Maybe your story will inspire others to pedal through our great state.