Shoutout to the engineers who make transportation happen
Shoutout to the engineers who make transportation happen
By Ryan Harding / ADOT Communications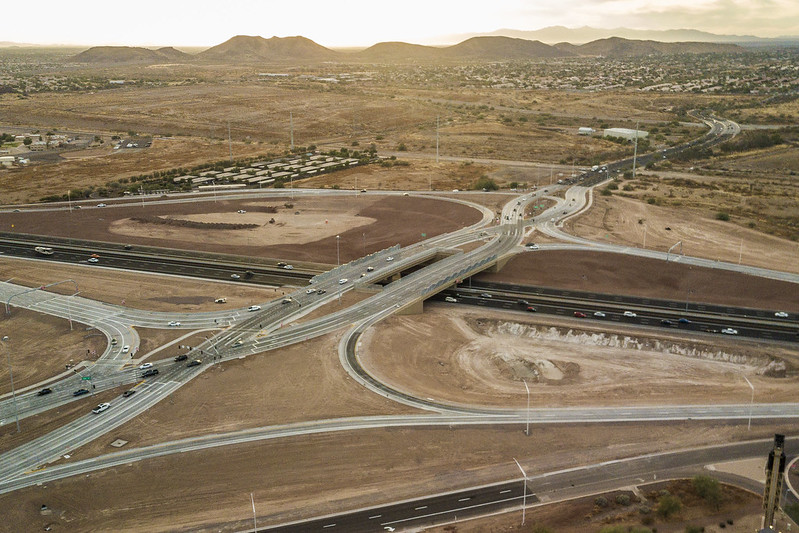 In case you haven't noticed, engineers are kind of a big deal at ADOT. That's why we're taking time during National Engineers Week to thank and recognize all of the important contributions they make to transportation in Arizona.
As we told you about earlier this week, engineering at ADOT takes different forms: civil engineering, traffic engineering, utility engineering, geotechnical engineering and bridge engineering just to name a few. 
That seemingly flat highway you're traveling on requires the expertise of various engineers to ensure the materials are good quality and that the ground the road is built on can support the vehicles that travel on it through elevation changes and different types of landscapes. So thank you!
Traffic signals require knowledge of electrical systems and computer communications. Innovative solutions like roundabouts and diverging-diamond interchanges are designed by traffic engineers to keep traffic flowing as smoothly as possible. That's always appreciated!
Even behind-the-scenes engineering that utility engineers perform is needed to keep electricity, gas and other utilities flowing to your house while nearby highways are being constructed or upgraded. We truly appreciate it!
When problems arise, like a landslide that sidelined a portion of US 89 south of Page in 2013, engineers, like geotechnical engineers, are crucial to solving the problem and getting traffic flowing again. You guys rock!
The contributions of our transportation engineers help keep commerce flowing and make everyday items like getting to the grocery store or dropping the kids off at grandma's more convenient. Thanks a million!
That's just some of the many reasons why we want to say thank you to those who use their skills to help our society and help ADOT fulfill its mission to connect Arizona and help ensure everyone gets "Safely Home." 
Happy National Engineers Week!