Some highways to close for winter season in high country
Some highways to close for winter season in high country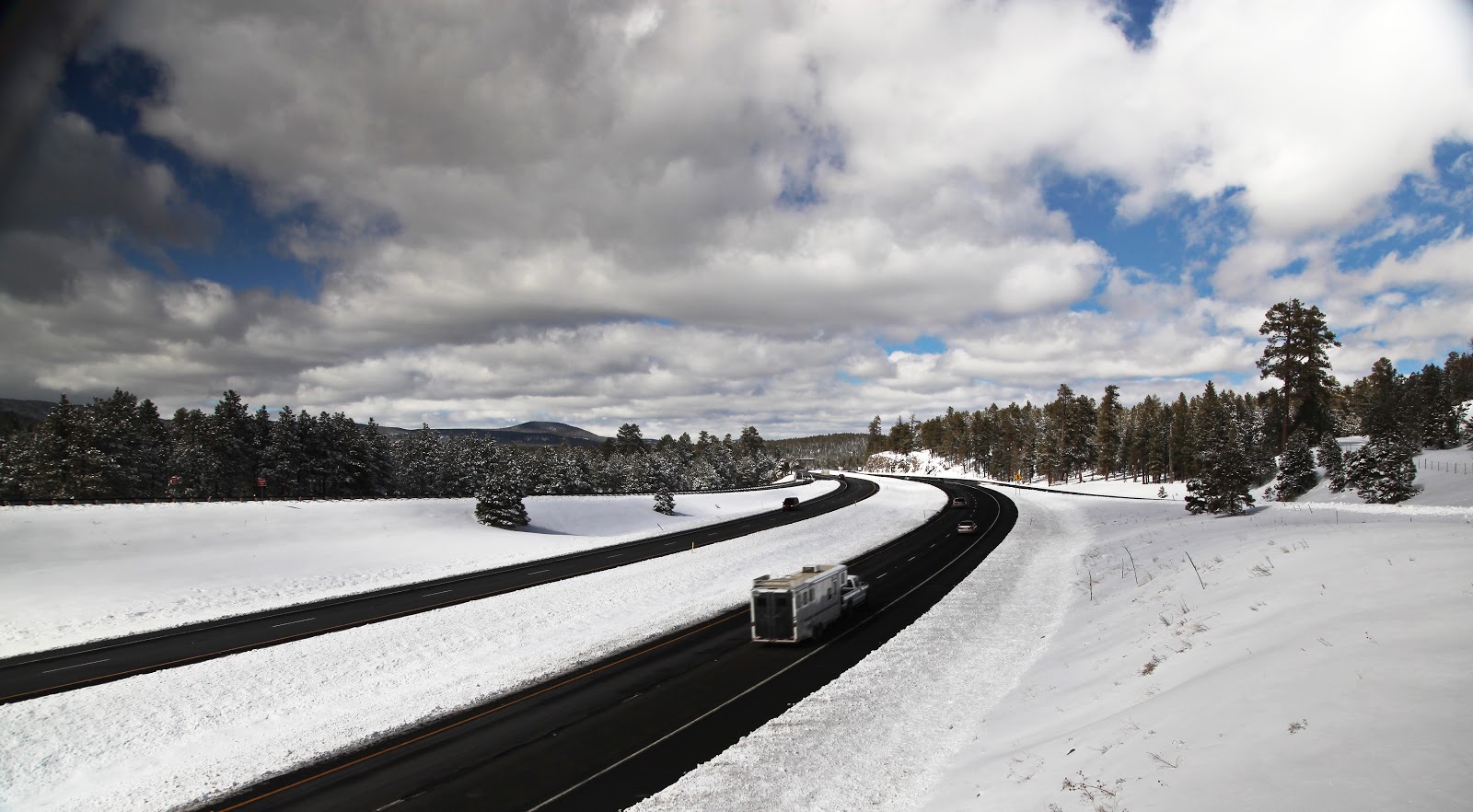 It's that time of year again…
Temperatures are dropping across the state and some areas have already seen snow.
The start of the winter season means motorists traveling through Arizona's high country need to be aware of ADOT's annual road closures.
A handful of state routes across the state are closed annually due to the significant amount of snowfall and most are reopened in the spring.
State Route 67 between Jacob Lake (US 89A) and the North Rim of the Grand Canyon (31 miles) will close on Dec. 4.  
State Route 473 to Hawley Lake is the first of three highways in the White Mountains that will shut down this winter, beginning on Thursday, Nov. 15. 
State Route 261 between Big Lake and the State Route 260 junction is scheduled to close on Dec. 17. 
State Route 273 between Sunrise Park and Big Lake will close Dec. 17. The four-mile long portion of SR 273 between SR 260 and Sunrise Park will remain open to provide access to the ski area. 
A portion of State Route 366 that leads to Mount Graham near Safford will close on Thursday, Nov. 15. ADOT may need to close the scenic highway, also known as "Swift Trail," at lower elevations as necessary to allow for snow removal. 
Drivers should know that roads are subject to close earlier if heavy snowfall in the area occurs prior to the closure date.
Before heading out on the road, call 511 or visit www.az511.gov for the latest highway conditions around the state. The website features images along state highways that give drivers a glimpse of weather conditions in various regions.