SR 89 renamed in honor of Granite Mountain Hotshots
SR 89 renamed in honor of Granite Mountain Hotshots
By Ryan Harding / ADOT Communications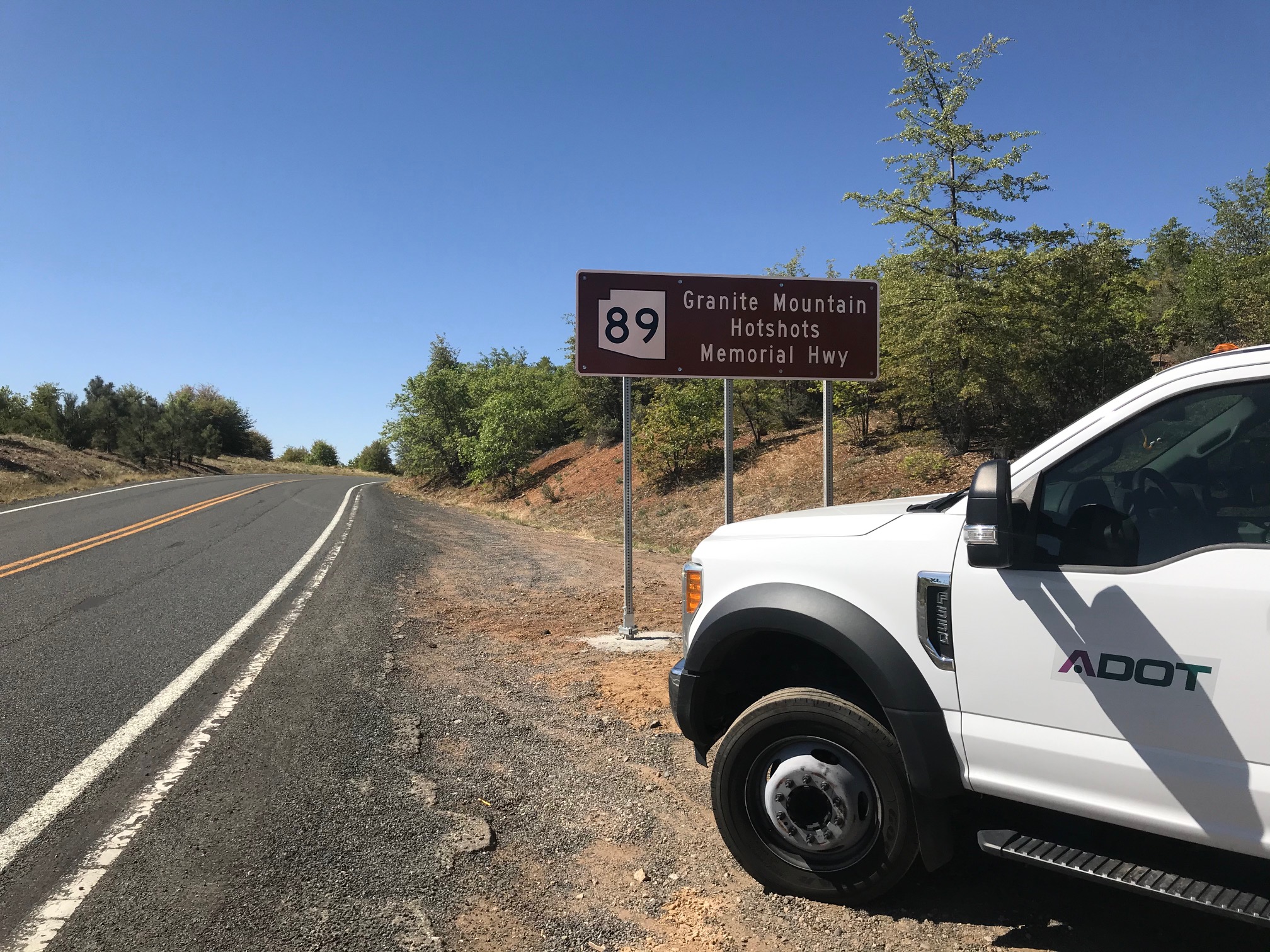 A 56-mile stretch of State Route 89 between Wickenburg and Chino Valley was recently renamed the "Granite Mountain Hotshots Memorial Highway" in honor of the brave firefighters who were lost battling the Yarnell Hill Fire on June 30, 2013.
The naming of the highway was approved by the Arizona State Board of Geographic and Historic Names. ADOT produced the signs which were officially unveiled at public events hosted by the city of Prescott marking the eighth anniversary of the tragedy.
One sign is posted in the northbound direction of SR 89 near Wickenburg at the southern end. Another sign is posted in the southbound direction of the highway in Chino Valley at the north end. Two more signs (one for each direction) have been put up near Prescott.
Learn more about who the Granite Mountain Hotshots were and the state park created in their honor in Yarnell at azstateparks.com/hotshots.