Strong partnerships responsible for Loop 202 South Mountain Freeway
Strong partnerships responsible for Loop 202 South Mountain Freeway
By John Halikowski / ADOT Director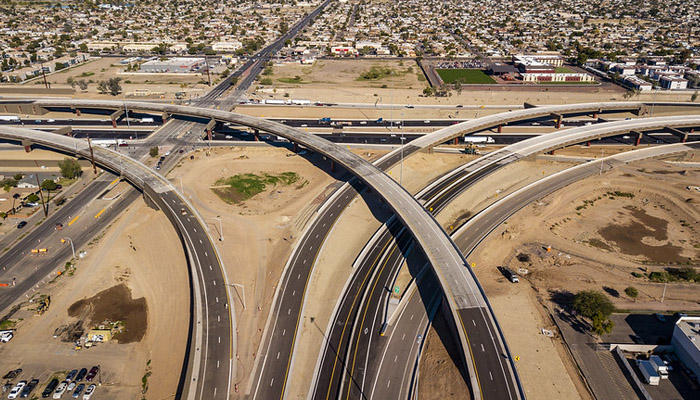 This is an exciting week – one that has been more than three decades in the making…
The entire 22-mile stretch of the new Loop 202 South Mountain Freeway is open, and motorists are now able to use it to connect with family, friends, employment, recreation and more.
The Loop 202 South Mountain Freeway has quite a long history. Since it was first proposed in the early 1980s, it has always been envisioned as a direct link between the East Valley and West Valley. Over the years, this project has evolved from an idea into the largest single highway project in Arizona's great history.
Through a first-of-its-kind highway contract, we've been able to accelerate the entire project. Our innovative public-private partnership with Connect 202 Partners has also reduced the overall cost to design, build and maintain the highway. Besides Connect 202, there are so many others who have been critical to this project's success.
ADOT's partners include the Federal Highway Administration, the city of Phoenix, the Gila River Indian Community and the Maricopa Association of Governments.
We are so fortunate for these strong partnerships that have helped guide us in the planning, design and development phases. We've had a solid team that helped to move this project forward every step of the way.
I'd also like to recognize the hundreds of people who have worked to build this freeway. To the approximately 1,400 people who were on this project, thank you for working to get the job done. I also want to say thank you to the public – especially residents who live near the freeway and have had an up-close look at the construction. You've provided your input from the start and have helped shape this into a better project.
I'm excited for motorists to experience this new freeway – I ask that you please use it safely!