Superstition Freeway: From the drafting table to reality
Superstition Freeway: From the drafting table to reality
By David Woodfill / ADOT Communications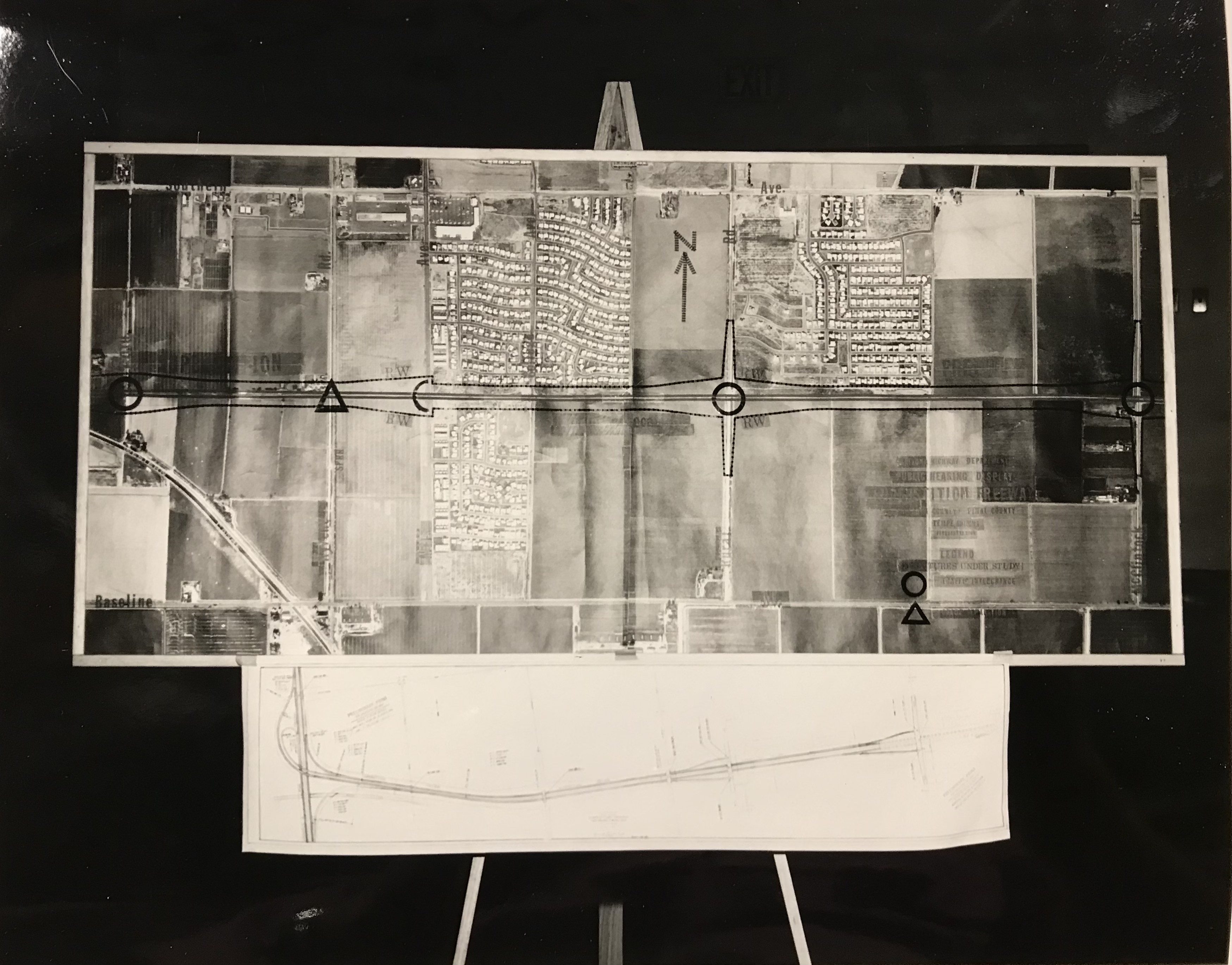 These days, it's hard to imagine the Phoenix metro area without the US 60 Superstition Freeway. Yet, that was once the reality.
In this picture -- taken in 1966 at a public meeting about construction of the freeway -- we see a segment (roughly Hardy Drive to McClintock Drive) of the highway that now runs from Tempe to Apache Junction. 
Named after the Superstition Mountains, the freeway was built in segments. The first segment was constructed between Interstate 10 and Mill Avenue and opened in 1971. In 1991 the freeway reached Apache Junction, connecting with US 60 from the town of Superior in the east. The original alignment, then known as "AZ 360," was along Main Street, Apache Boulevard, Mill Avenue and Van Buren Street through Mesa, Tempe and Phoenix.
The highway, which now includes six lanes in both directions, would eventually trigger a tsunami of population and development in the area such as its namesake Superstition Springs Mall.
Take a road trip along the entire length of US 60 in this classic ADOT Blog.