The survey says: Motorists love ADOT's new Incident Response Unit
The survey says: Motorists love ADOT's new Incident Response Unit
By Laurie Merrill / ADOT Communications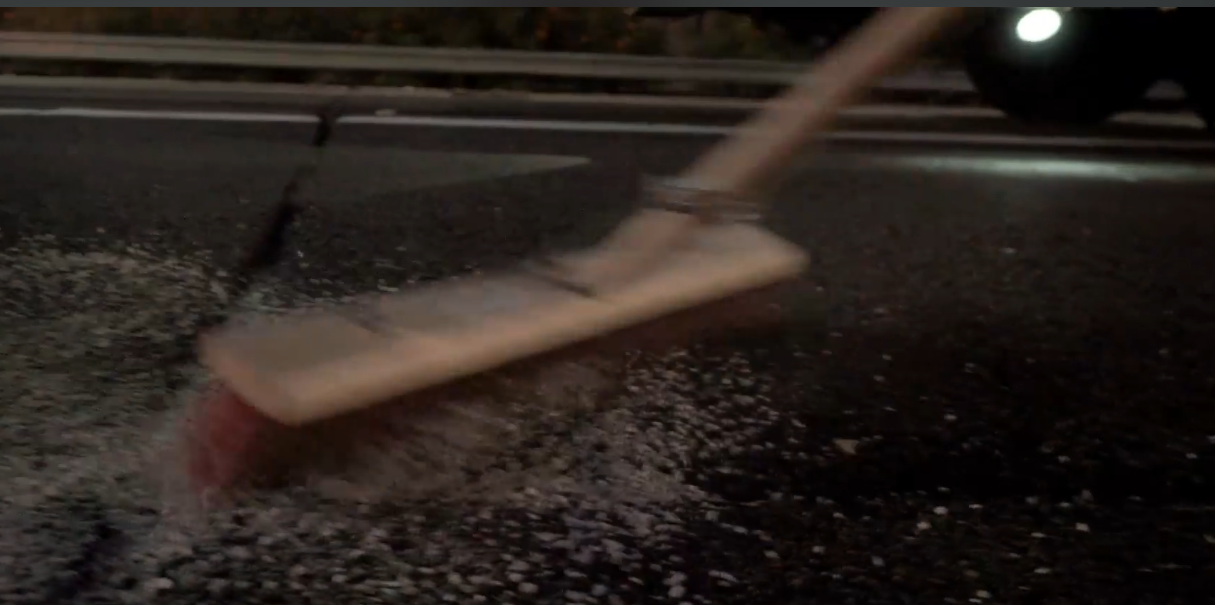 Getting stranded on a highway isn't the high point of anyone's day, but since our Incident Response Unit launched in October on Valley freeways, that experience has been a whole lot more tolerable for the many people helped by ADOT staff.
"Outstanding," "a blessing," "above and beyond" and "fantastic" are among praises sung by motorists who filled out surveys about this new ADOT team.
The Incident Response Unit's mandate is rapidly responding to incidents and keeping lanes and roads open.
"They are our traffic incident management teams and their responsibility is keeping the freeways clear," said Mark Brown, who directs the unit. "And in times of incidents, we restrict lanes and move traffic safely around the incident, or move traffic completely off the freeway and shut it down."
You might have seen them directing traffic, pushing and pulling vehicles off the road, performing paving maintenance, removing debris and sometimes – it's not in their job description, but they've been known to – changing tires.
The unit responds to about 1,400 incidents a month seeking assistance for anything from closing a highway to removing a dead animal.
Brown helped develop a survey of those helped by the Incident Response Unit to measure the team's effectiveness.
"We are a new unit, and we want people to know how we are doing and how people are receiving us," Brown said, adding, "We are getting great feedback."
Indeed, 100 percent of survey respondents said they strongly agreed that the team members: (a) prioritized safety; (b) provided friendly service; and (c) were professional.
Motorists expressed gratitude and thanks for the help they received and how quickly it was delivered. Some employees were singled out by name.
"Alfredo is the man," said one. "Thank you Alfredo! Were able to make it to class on time!" said another.
Sylvia Mejia, principal of the ASU Preparatory Academy Casa Grande High School, was overjoyed by the help she received from Raymond Shaban after getting a flat tire on Interstate 10 on Jan. 10.
"He was very professional, helpful, reassuring and stayed with me until the tow truck arrived," Mejia said. "He even offered me snacks and water while I waited.
"I commend ADOT for your commitment to great customer service and for employing committed individuals like Ray. You have definitely gained a new ADOT fan who will sing praises to family and friends! Thank you Ray and ADOT!"
You can read more about the Incident Response Unit in this blog post from February: Safely Home: New ADOT team devoted to traffic incident response.