TBT: More than a pipe dream on State Route 96
TBT: More than a pipe dream on State Route 96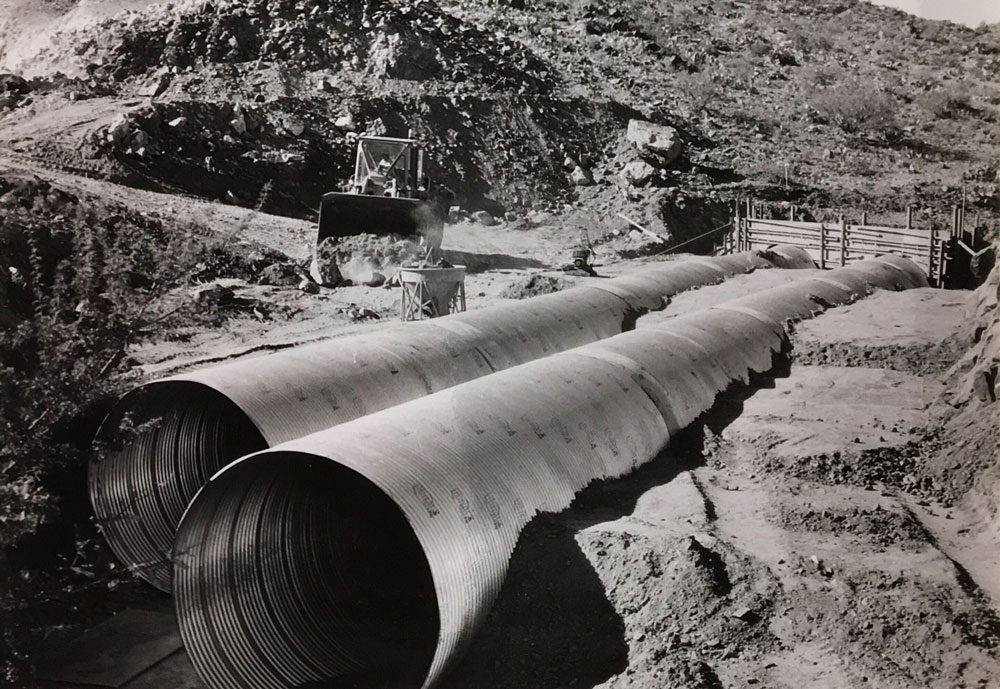 By David Rookhuyzen / ADOT Communications
Today we are throwing back to the 1975 and a project that reconstructed and widened part of State Route 96.
If you are unsure where that highway is, no need to feel bad about it. Yavapai County built the 27-mile highway in the late 1930s to connect Bagdad with Hillside. In 1962, it was incorporated into the state highway system as State Route 96.
In the early 1970s, when there was a proposal to improve the 4-mile stretch between Bagdad and State Route 97, an Arizona State Highway Department Environmental Impact Study estimated the average daily traffic volume was 300 vehicles per day. It was estimated to increase to only 575 vehicles per day by 1990.
A few years later, work began to widen the highway and straighten its alignment between Bagdad and State Route 97. The pipes seen in the picture above were installed to deal with potential flash flooding from a creek, wash and private well.
Crews completed the improvements in 1977, and this section remains the only major road running in and out of the community of Bagdad.