There's more than a license plate in that envelope
There's more than a license plate in that envelope
By Doug Pacey / ADOT Communications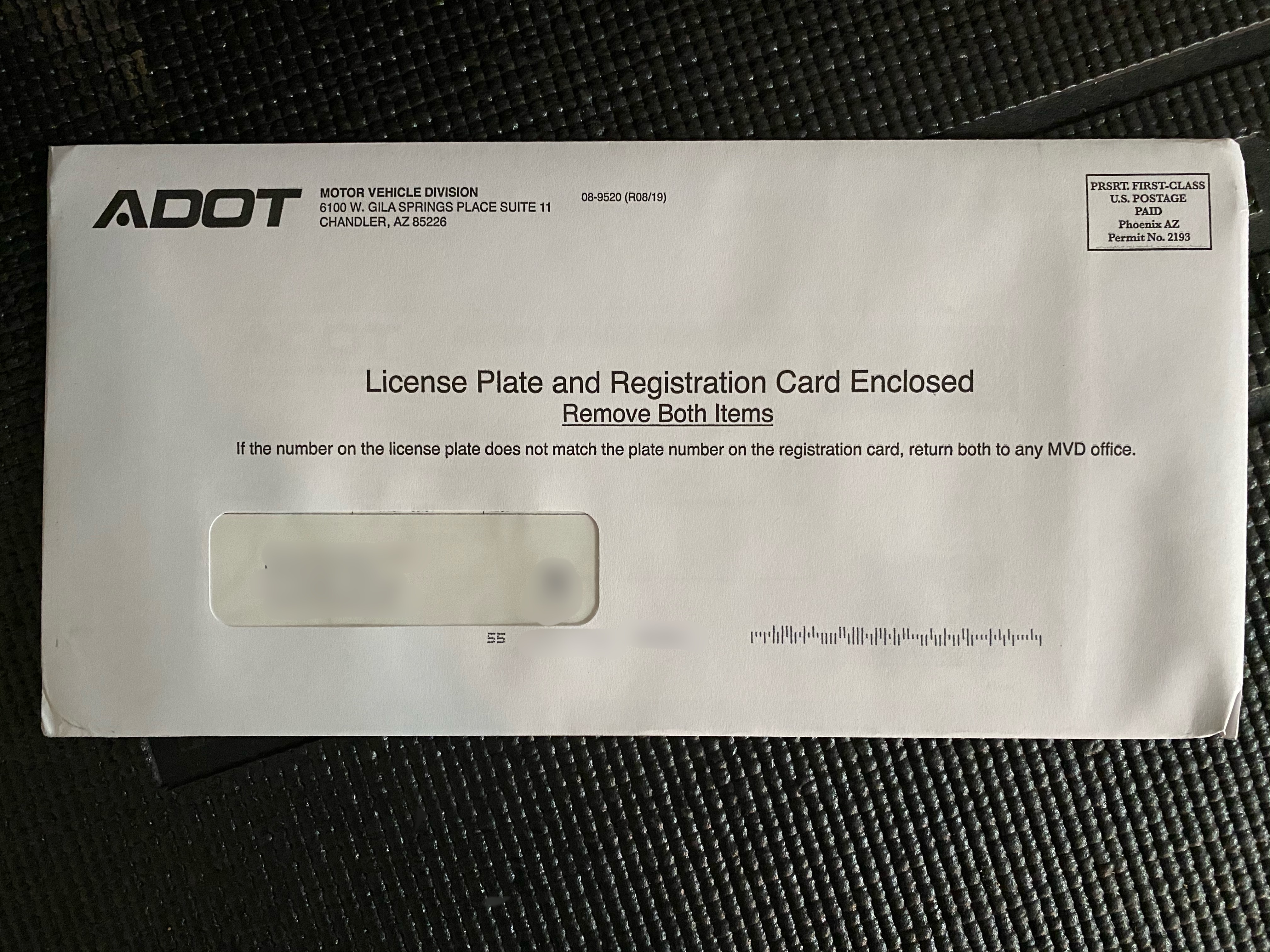 If you're expecting a new license plate to arrive in the mail, make sure to remove everything from the envelope when it's delivered because there's more than a license plate in there.
When the Arizona Department of Transportation Motor Vehicle Division sends a new license plate to a customer, it also includes the vehicle registration document and the registration tab sticker in the same envelope. 
By combining the license plate, registration document and registration tab sticker in the same envelope instead of multiple mailings, MVD is able to save customers from paying additional postage. 
Upon receiving the envelope through the U.S. mail, customers will see a large-print message on the front of the envelope that advises the customer that multiple items are included in the envelope.
Customers should make sure their address is current with MVD before ordering license plates, registration, credentials or other documents. Addresses can be updated at AZMVDNow.gov.