Throwback Thursday: Gearheads, tinkerers and handymen
Throwback Thursday: Gearheads, tinkerers and handymen
By David Woodfill / ADOT Communications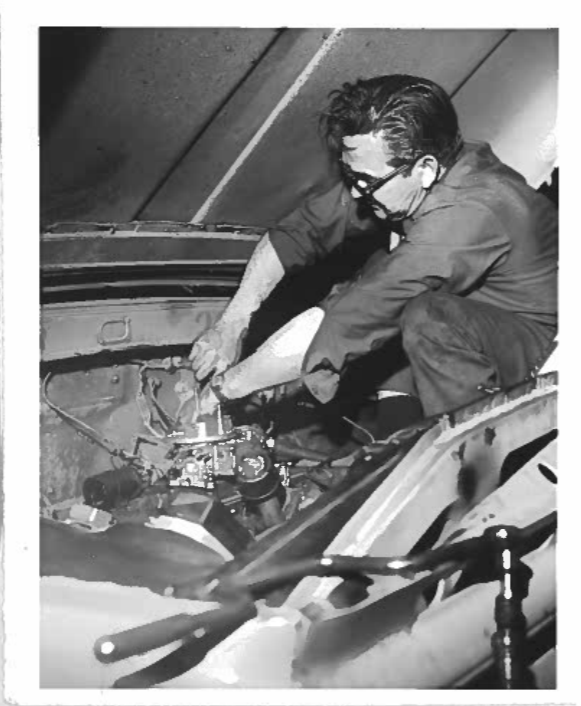 "The more things change, the more they stay the same," the old saying goes.
Today, ADOT can reach out to motorists in numerous ways that were not possible just a decade ago. If you're driving down Interstate 10 from Tucson to Phoenix, we can let you know if there are long delays and how to get around them. Anyone can tweet us or post a question to one of our other social media platforms (never from behind the wheel, please) and get a response faster than Alexa can order you a pizza.
Despite all those technological advances made possible by computerization, fiber-optic lines and automation, one thing that will remain the same is we'll always need good ol' tinkerers and women and men handy with tools – you know, those who fix the vehicles,  pound the nails and generally provide the know-how that helps us efficiently run a modern highway system. 
That's why we picked this undated photo from ADOT's archives to use for Throwback Thursday.
It's not clear when it was taken, but based on the Buddy Holly glasses, analog watch in place of a Fitbit and hairdo that makes you smell the Pomade, it's clear this picture from one of maintenance yards was captured sometime in the 1960s or 1970s.