Throwback Thursday: Globe trekkin'
Throwback Thursday: Globe trekkin'
By John LaBarbera / ADOT Communications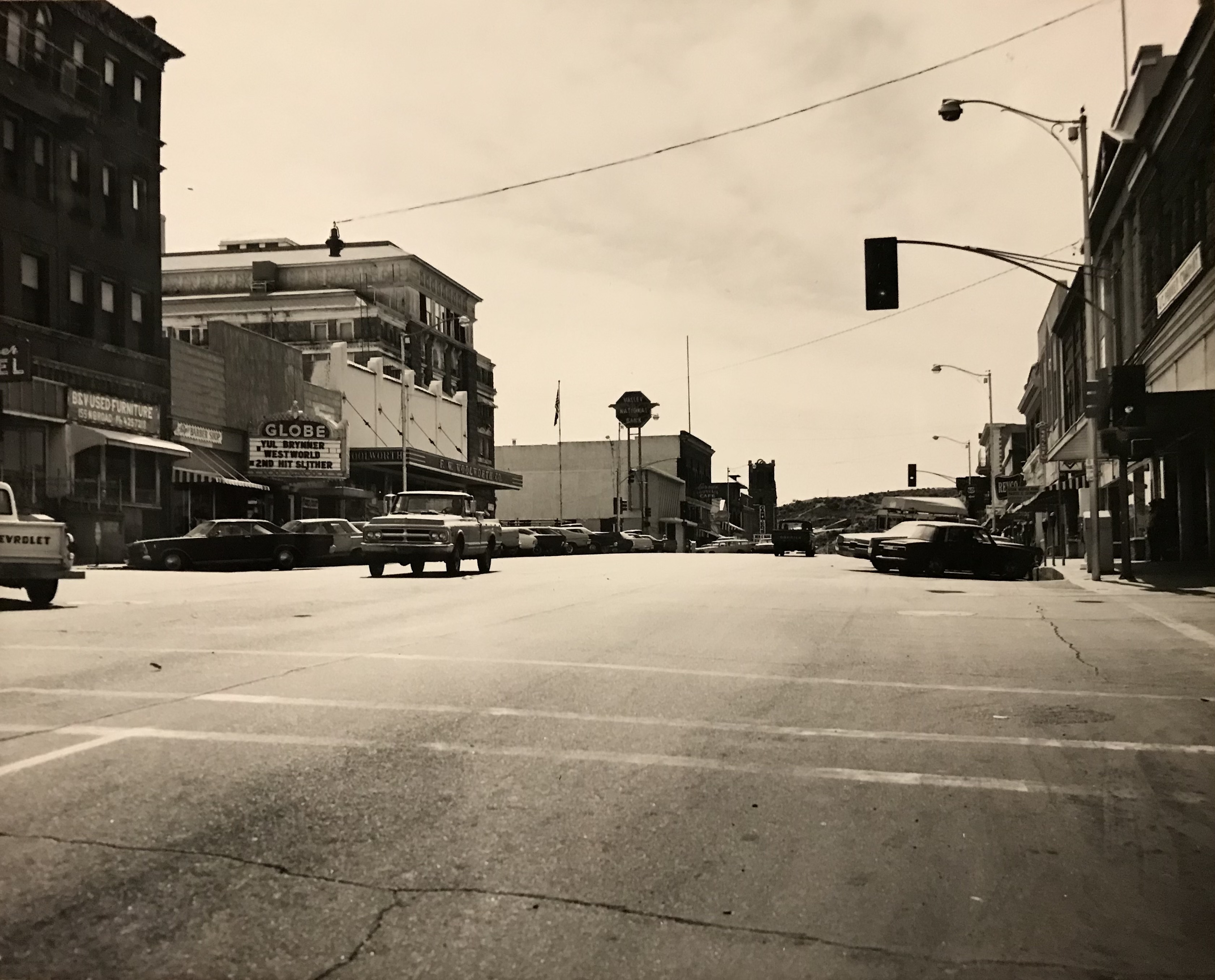 Today's Throwback Thursday takes us around the Globe. Literally. To that small city off US 60 known as Globe, Arizona.
The year in this photo is 1973. And believe it or not, it was found undated in our archives. However, we extrapolated the year based on that movie theatre marquee on the left side of the picture.
"Westworld," starring Yul Brenner debuted in theatres nationwide during the summer of 1973. And unlike the hit HBO series based on it, the film was only a modest success at the box office. Off a budget of $1.2 million, "Westworld" raked in $10 million.
Also in this photo, we see the Woolworth Building. It was built in 1910 as the Sultan Brothers General Merchandise building. The  F. W. Woolworth Company took over in 1916 and it was the very last Woolworth store to close west of the Mississippi River in 1997. And just behind it, if you've lived in Arizona long enough, you'll spot the iconic sign of the Valley National Bank.
Just a few years after this photo was taken, the City of Globe celebrated its centennial. It was founded around 1875 and incorporated in 1907. Like many cities and towns dotted along the Arizona map, Globe was founded as a mining camp. In fact, mining is still a huge factor of Globe's economy today.