Throwback Thursday: Hearing from you
Throwback Thursday: Hearing from you
By David Rookhuyzen / ADOT Communications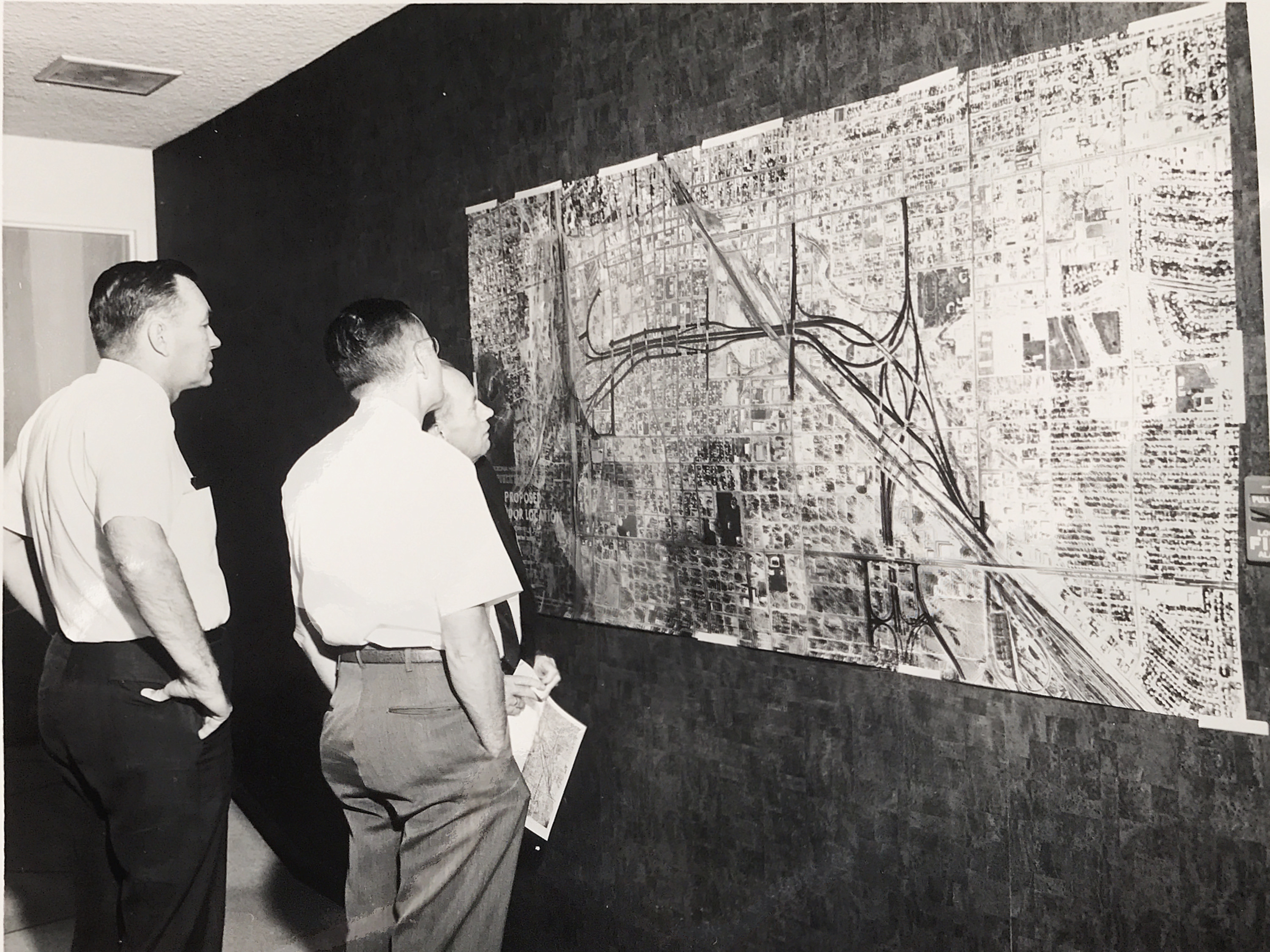 Public hearings are an important part of the planning process for any major highway project.
That's as true today as it was when this shot was taken at a public hearing in the council chambers of Tucson's city hall (called the "new" city hall in a flyer) on September 26, 1968. 
It may be hard to see in this photo, but at the time the Arizona Highway Department was gathering comments for a short freeway near downtown Tucson called the "Butterfield Route." This multi-lane, divided highway would have run generally between 14th and 15th streets, south of downtown Tucson, and go as far as Cherry Avenue before linking up with another proposed highway, Interstate 710. Obviously, both of these proposed highways would not end up being built.
From other photos of the same meeting, it looked like several dozen people showed up to get more information and ask questions about the proposed highway. And that's what we always like to to see.
As we told you about in aThrowback Thursday blog from a couple years ago about another public meeting in Globe, our presentations look maybe a bit better today, but we still want to get as much public input as possible during the planning stages of our projects. In fact, we have learned during the current public health situation that virtual meetings can be a powerful tool to reach even more people for their thoughts or suggestions.
Whether it's at city hall or via your telephone, make sure to attend the next public hearing for a project near you. We'd love to hear from you.