Throwback Thursday: History wrapped up in a bridge
Throwback Thursday: History wrapped up in a bridge
By David Rookhuyzen / ADOT Communications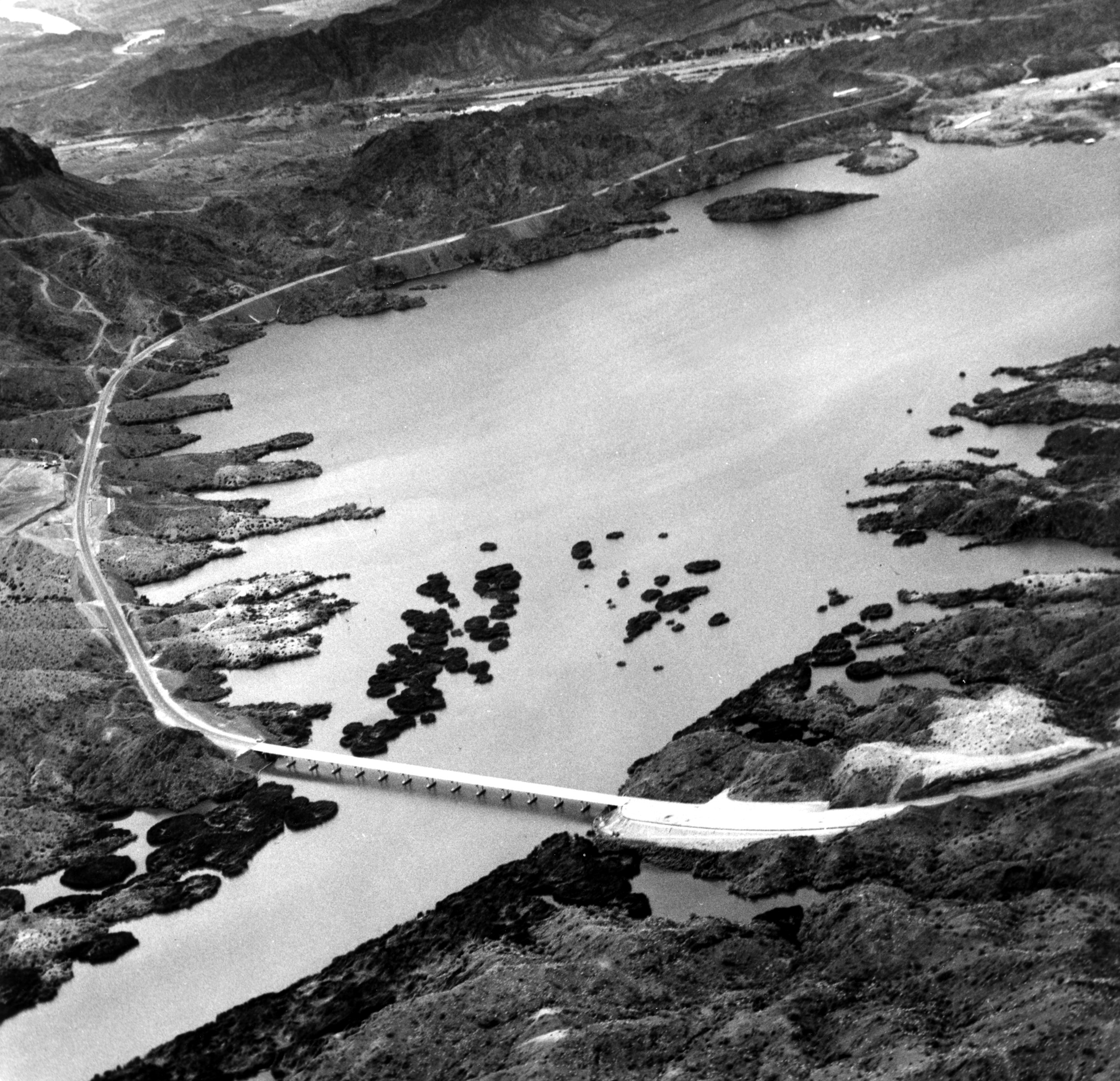 We are throwing back to a few bits of state history today, even though we have no way of knowing when this photo was taken.
Those who travel between Parker and Lake Havasu City will recognize this undated shot of State Route 95 and the Bill Williams River bridge. This is where the eponymous river meets the Colorado River/Lake Havasu, just east of the Parker Dam. 
The bridge itself, according to ADOT's inventory, was built in 1967. Its 14 spans measure a total 1,126 feet long. Our 2011 Transportation History tells us that this was part of completing State Route 95 between Parker and Lake Havasu, a project that would be finished in 1971. It's also a rare example of a bridge project being undertaken in the state during the 1960s and 1970s that was not part of the growing interstate system. 
That's the transportation side. But the bridge and the river it carries traffic over is also a monument to a prominent figure who predated the state of Arizona by more than 160 years. You can read a bit more about him here, but in brief William Sherly "Old Bill" Williams was a mountain man, fur trapper and frontiersman who lived from 1787 to 1849. Though born in North Carolina, he would move to Missouri and eventually the western U.S. after marrying into the Osage tribe and then living the rest of his life with the Osage and Utes. He would guide travelers and expeditions across several states, including Arizona and especially the Colorado and Little Colorado rivers. 
In addition to the river, the community of Williams is also named after him. There you will find both the nearby Bill Williams Mountain and Bill Williams Monument Park. 
It just goes to show that even if you don't have a date it shouldn't keep you from seeing history in every road and bridge that crosses Arizona.