Throwback Thursday: It's only a model
Throwback Thursday: It's only a model
By David Rookhuyzen / ADOT Communications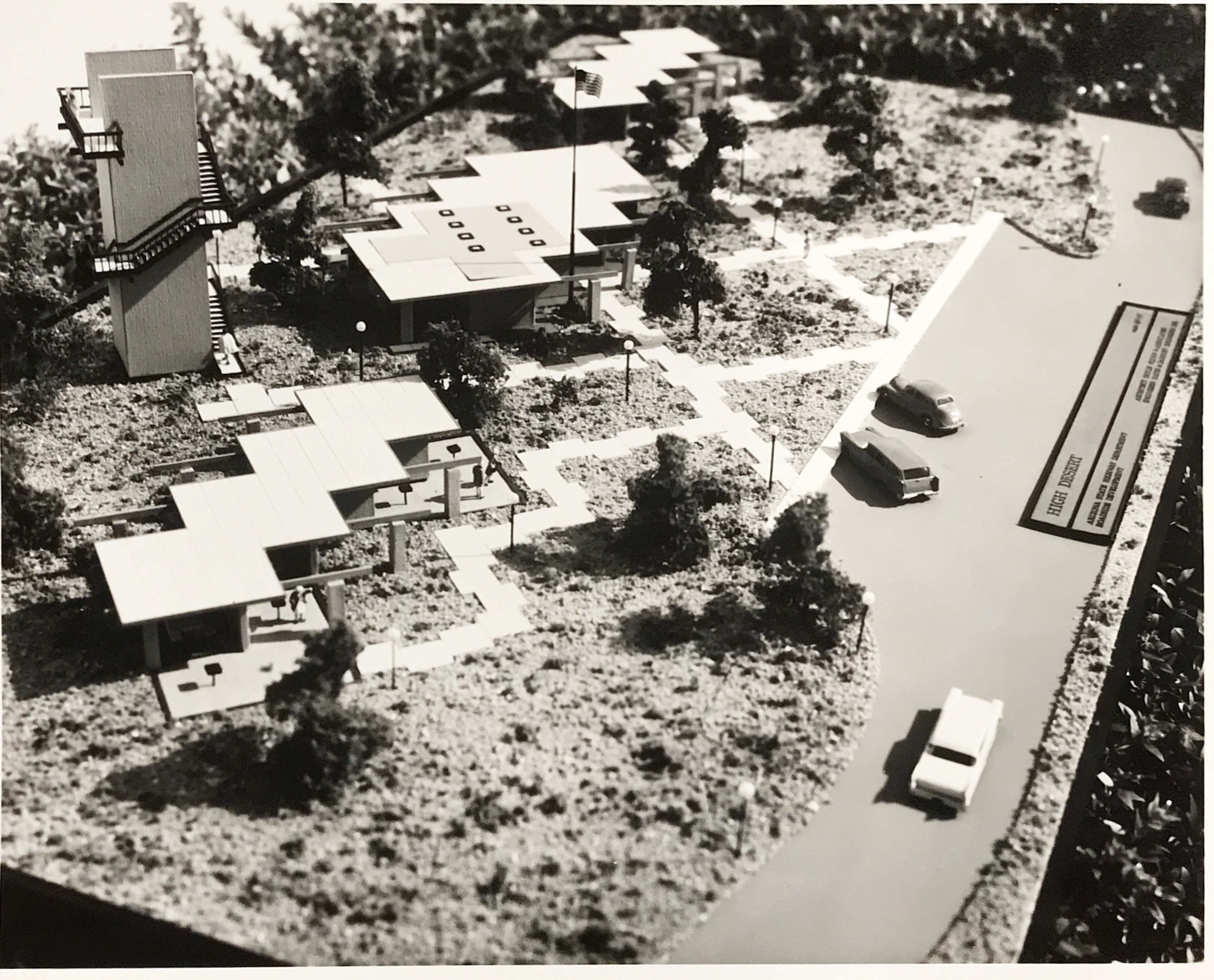 No, this isn't a screenshot from Mr. Rogers' Neighborhood.
What you are looking at is a physical model made for a proposed design of the Sacaton Rest Area along Interstate 10 between Phoenix and Casa Grande. Unfortunately the photo is not dated, but the sign on it references the Arizona State Highway Department, so it has to be prior to 1974, when we became the Arizona Department of Transportation. Much of the original rest area infrastructure in Arizona was built more than 50 years ago, so that – plus the type of cars the model is using – suggests this "High Desert" concept was designed in the 1960s. 
Take a moment to gaze on what might have been. The interlocking-square geometric design of both the ramadas and the sidewalks is a lot different from the more triangular designs visitors today see. And how about that observation tower? That apparently didn't make the cut into the final design either.
Though visitors to the Sacaton Rest Area today will find a different layout, what they will find is a safe and pleasant space to stretch their legs, walk pets, have a picnic lunch and use the restrooms. ADOT spent the better part of 2018 renovating the rest area, upgrading its restrooms, water lines, septic tanks, electrical and mechanical systems and paint. 
The rest area today may not look like the model, but we promise that you still find a pleasant place to take a mid-drive break. Even if it doesn't have an observation tower.