Throwback Thursday: Making winter travel safer
Throwback Thursday: Making winter travel safer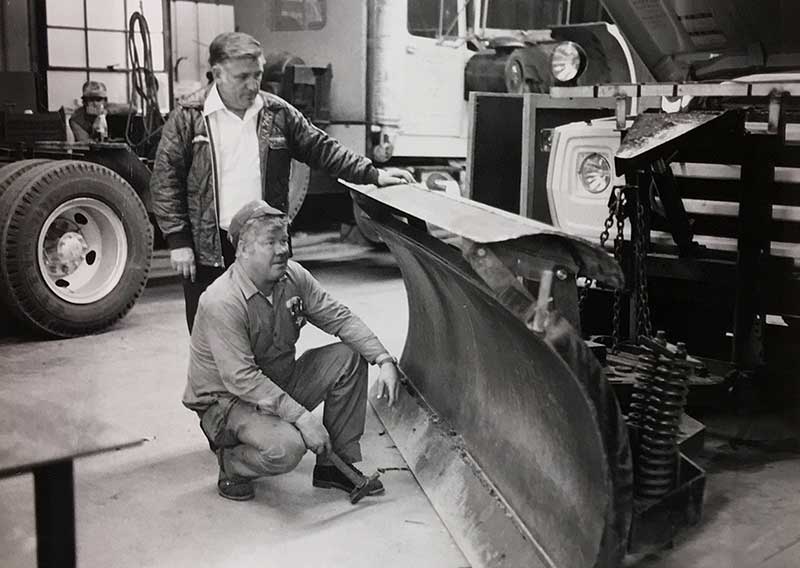 By Laurie Merrill / ADOT Communications
The official end of monsoon season is just days away and ADOT is already planning for winter weather.
Like the mighty monsoons, Arizona's winter storms can pack a powerful punch, covering highways with ice and snow.
This decades-old photo depicts ADOT crew members readying a plow for its winter purpose. Then, as now, it takes an army of ADOT crew members and a fleet of snowplows to make roads safe after winter storms.
Before the snow arrives, be sure to visit our Know Snow page.