Throwback Thursday: The road test
Throwback Thursday: The road test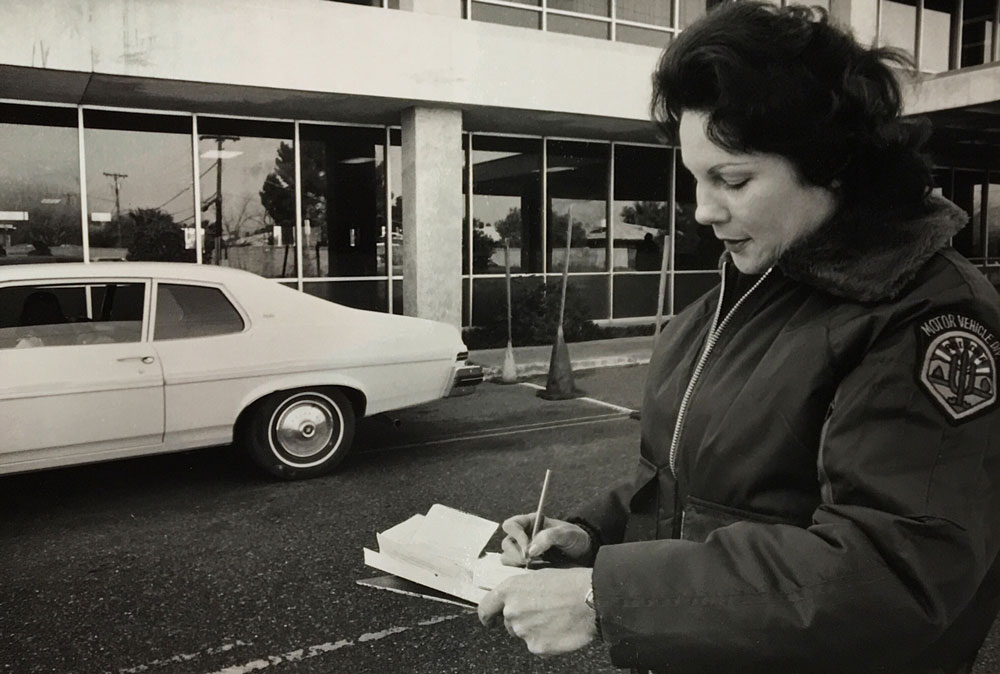 By David Rookhuyzen / ADOT Communications
The car in the background might have given this away, but this week we are throwing back to January 1979 with a photo of a road test reviewer hard at work at the former Encanto MVD office.
That's something that all drivers across the decades – no matter the changes in vehicles and local streets – can relate to. Though we have moved the testing for learners permits online with our successful Permit Test @ Home program, everyone who wants a drivers license still needs to come down and do the traditional road test with a reviewer in the passenger seat.
For those who are ready to take this rite of passage, or are maybe a bit worried about what to expect, information about the testing procedure and how to schedule an appointment can be found on the MVD's website.