Throwback Thursday: Take a moment to learn something new
Throwback Thursday: Take a moment to learn something new
By David Rookhuyzen / ADOT Communications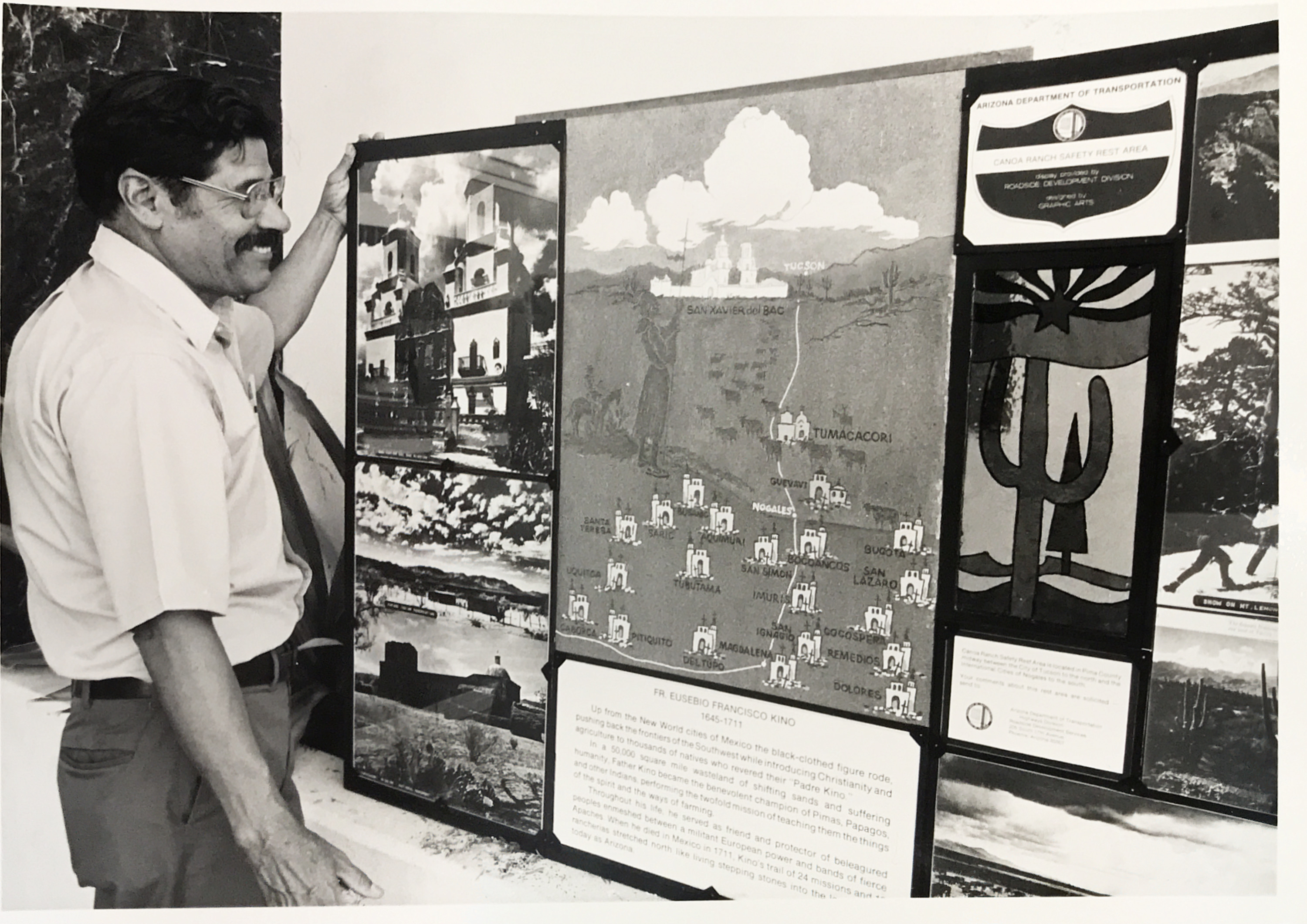 You're on a long drive and, despite the empty energy drink can in your cupholder, you are starting to feel just a wee bit tired. 
Or, because of that same energy drink, you find that you need to make a pit stop.
Luckily the sign up ahead says only a few more miles to a rest area. You eventually pull in, stretch your legs and take care of what you need to. But as you're doing a few stretches before jumping back into your car your wandering eyes find a display board. With a few minutes to spare, you peruse some information about local history, flora or fauna, maybe learning something you didn't know before. Then it's back on the road for you.
Display boards are part of what gives each of our 27 rest areas its own flavor, more than just a stop to use the facilities. That's why we find today's photo from the Canoa Ranch Rest Area off of Interstate 19 between Tucson and Nogales so interesting. As you can see, isn't about the rest area itself but what a vistor in 1978 (when this photo was taken) would see. 
There's information on San Xavier del Bac, Tumacacori and 17th-century missionary Eusebio Kino, as well as Arizona in general and the Sonoran Desert.
But what makes this photo so fun is that we can compare it to some recent pictures of the current displays at the rest area that one of our employees shared on social media back in February. The artwork on the new signs is little brighter than in this photo, but the purpose behind both is the same.
These boards are just one facelift Canoa Ranch has seen in recent years. The rest area was closed for six months between 2018 and 2019 for a series of upgrades, reopening last May. 
Next time you are coming up on a rest area, whether you have to stop due to that energy drink or not, why not pull in to learn something new?