Throwback Thursday: Before the town
Throwback Thursday: Before the town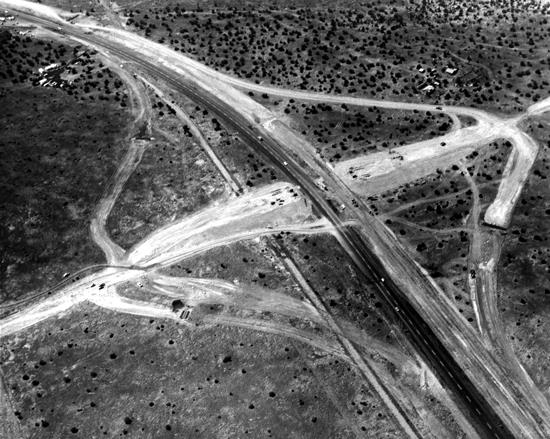 By David Rookhuyzen / ADOT Communications
For today's Throwback Thursday, we have a little "remember when?" treat for people who live south of Tucson. Recognize the interchange in this undated photo along Interstate 19? For the majority of the nearly 30,000 people who live alongside it now, the answer is probably a resounding no.
A similar shot today would find an active adult community on one corner and a shopping center on another. You could possibly see a slew of houses in the background. But given that the highway appears to be under construction, all of that was quite a ways in the future when this photo was snapped.
The image is labeled as being taken at I-19 at Helmet Peak Road. But today it isn't called Helmet Peak Road when it crosses the interstate; it's called Sahuarita Road after the bustling town that incorporated in 1994.
So if you live down south, this is just a fun reminder of the way things use to be.