Throwback Thursday: Tracking ADOT's office technology
Throwback Thursday: Tracking ADOT's office technology
By Dani Weber / ADOT Communications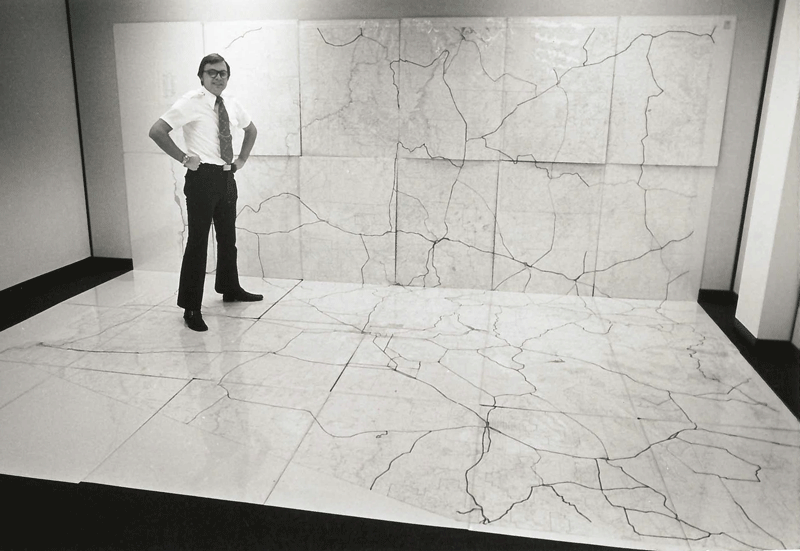 We may not have jet packs and flying cars like the Jetsons, but technology has definitely advanced since ADOT's early days. Technology we use every day — like the Word document I'm using to write this story right now — are so pervasive it's hard to imagine a workplace without them.
Words on the page
In 1987, the Wang word-processing system was primarily used by employees from the Contracts and Specifications and the Right of Way sections, who together were producing approximately 1.1 million documents each year at the time.
Today, nearly every section of ADOT is touched by the modern word-processing program Microsoft Office Word.  Many consider the program a given and wouldn't expect any functional computer to be without it.
Sending messages over the decades
Electronic mail is probably the most revolutionary technology that touches each of us every day. Before email, the fastest mode of communication was by telephone and by fax. However, neither of those modes allowed the user to have a lasting, verbatim record of the communication shared. While a phone call might leave a log and a fax might leave a paper copy, both would be prone to being either erased or lost. Nowadays, with the recovery capability of the cloud, emails are a much more lasting form of communication.
Charting maps, planning roads
Maps are and always have been one of ADOT's most useful tools. With the advent of geographic information systems (GIS) assisted by satellite imagery and computer-aided design and drafting (CADD), making maps and planning roads have become, maybe not easier, but definitely more informed.
About 50 years ago, an accurate map of the state and its highway system could take up an entire room. These low-tech, paper-and-ink maps were made by piecing together 30 sections of a state atlas that displayed 400 square miles at a time.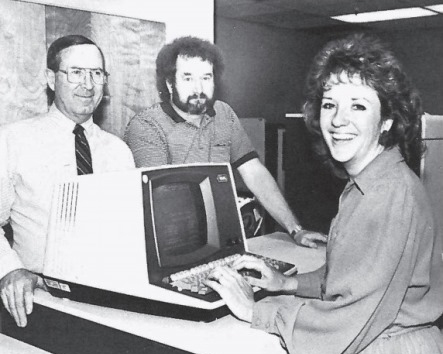 "We needed a map that we could lay out as one continuous chart to show small stretches of roadway in great detail," Travel and Facilities Section Manager James Pfalzer told ADOT's employee newsletter Newsbeat in 1977.
GIS also helps ADOT see where crashes happen, and with satellite imagery, it's easier to view areas where crashes happen most frequently without ever having to leave the comfort of an air-conditioned office. Perhaps there's a tree blocking visibility or a degraded patch of roadway leading to more crashes. Using GIS and satellite imagery, ADOT engineers have a new tool in their belt for figuring out what needs to be done.
As an agency, ADOT will always rely on better, more efficient technology to best serve Arizona taxpayers. Half a century ago, that technology included typewriters and paper maps taped together for a full view of the state's highway system. Just imagine what our standard office technology will look in another 50 years.