Throwback Thursday: The very model of a modern major freeway
Throwback Thursday: The very model of a modern major freeway
By John LaBarbera / ADOT Communications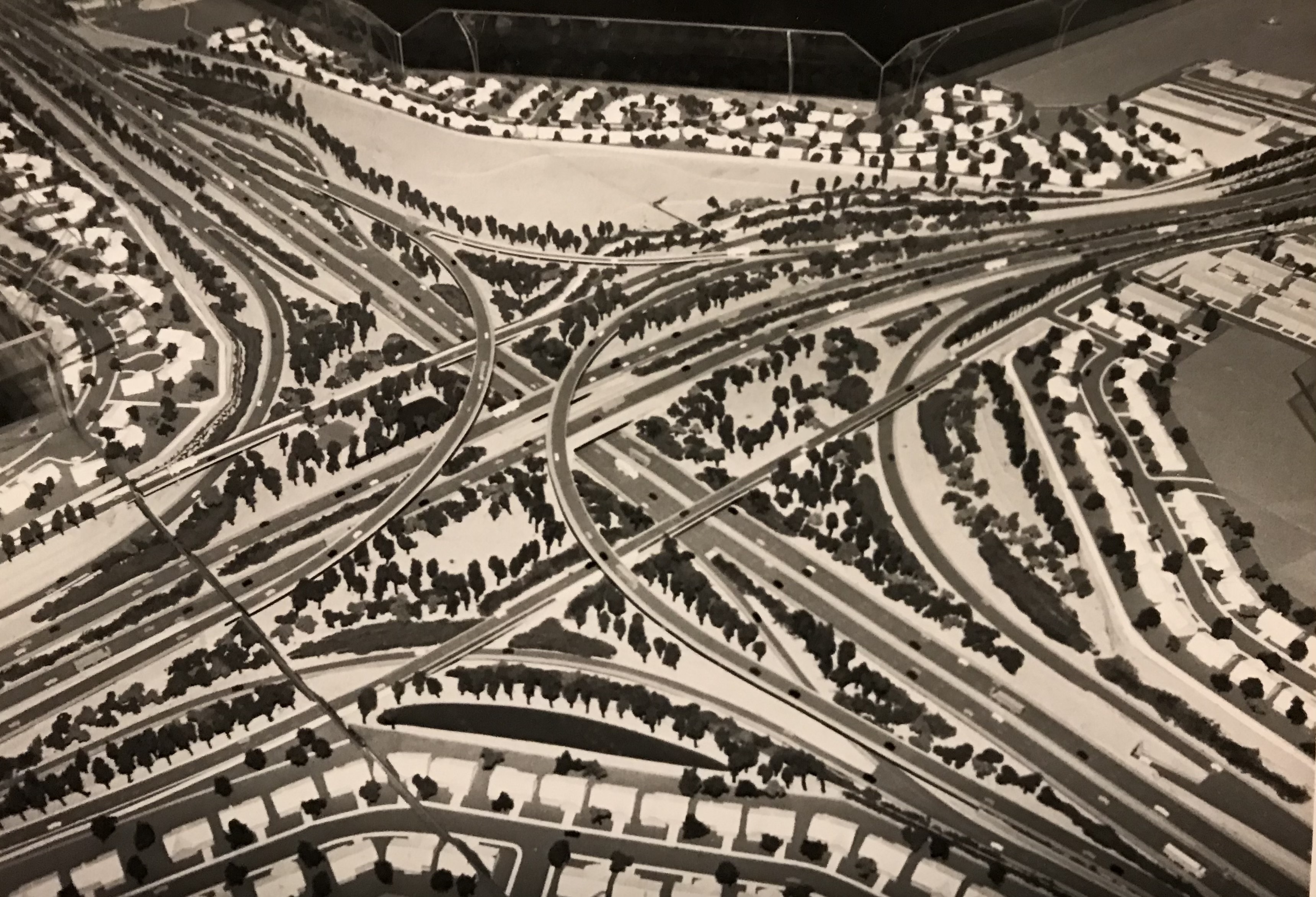 Today we throwback to the late 1960s when Johnny Carson was king and Phoenix had a population of about 800,000. 
Despite the fact that fair city was bubbling under one million people, the Valley was already expanding and the Arizona Highway Department (ADOT wasn't created until the mid-'70s) was looking toward the future.
Here we see a model of the Superstition Freeway, also known as US 60. Back then, it was touted as State Route 360. This particular model appears to show a transition with another freeway. Eagle-eyed observers may posit that this could be the future Loop 101 Price Freeway.
Models like this are typically taken to public meetings so citizens can visualize what a future freeway may look like once it's come to its full realization.
A lot of work goes into creating these models. Notice not only the placement of hundreds of tiny trees, but models of structures and homes, as well as cars and trucks positioned as though they are traveling along this pocket-sized parkway.
Named for the famed mountain range to its east, the Superstition Freeway extends 30 miles from the I-10 interchange in Tempe all the way to Gold Canyon. But it's just a small snippet of US 60 in Arizona, which runs 369 miles, from Quartzsite in western Arizona to the New Mexico state line.