Throwback Thursday: The when and where
Throwback Thursday: The when and where
By David Rookhuyzen / ADOT Communications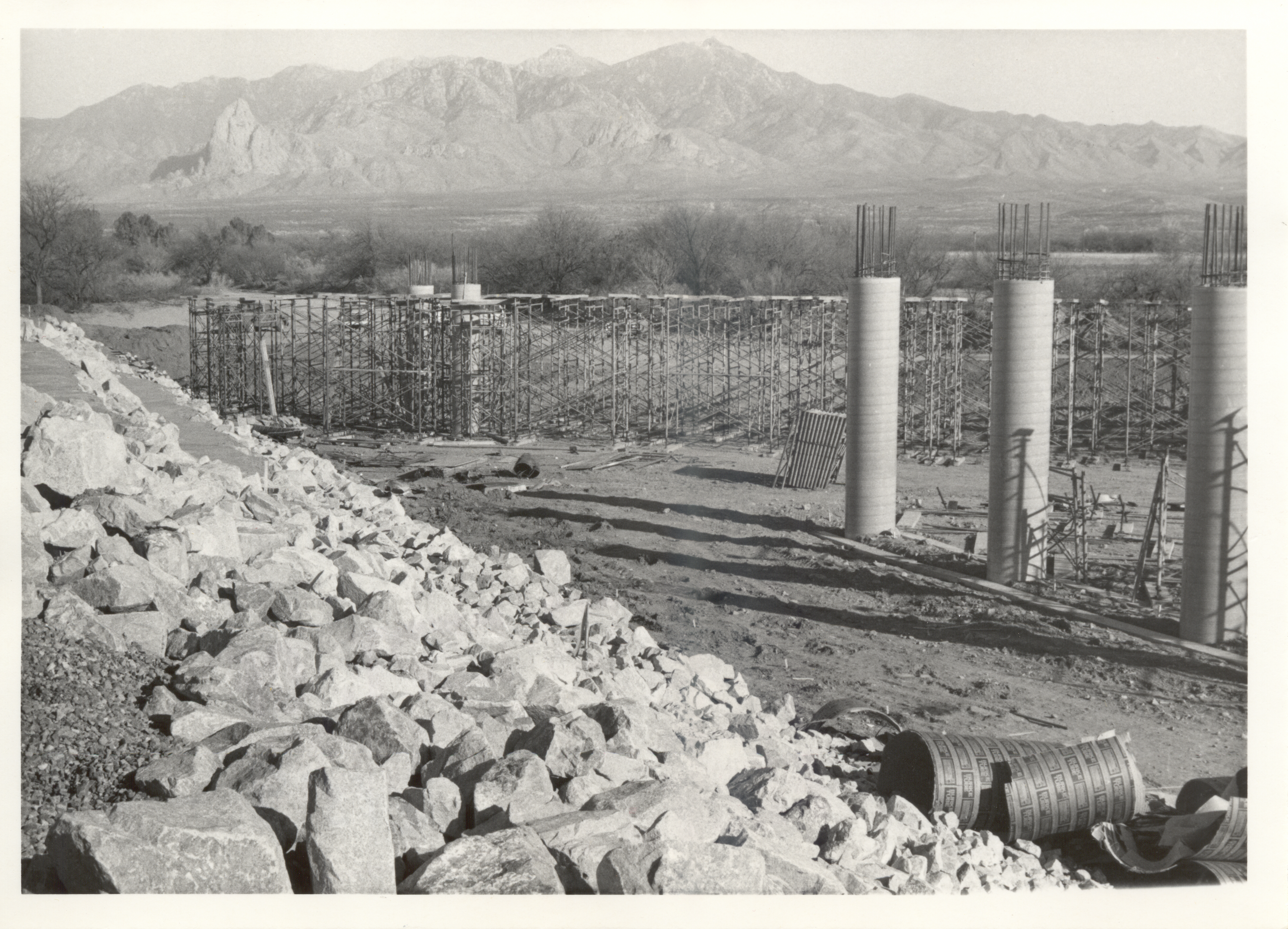 Often when we find historic road construction photos we have to do some guess work on either when they were taken or exactly where. Fortunately, we don't have that problem today.
This photo from the construction of Interstate 19 was clearly labeled as being snapped in February of 1977. So far so good.
But if you look in the upper left corner of the photo, you'll notice the prominent rock outcropping that's part of the background mountain range. Anyone who has spent time in the greater Green Valley or Tubac areas can tell you that it's Elephant Head, a prominent landmark in the Santa Rita Mountains. This is also one of the easiest angles to see why the formation has that name. It's okay, we'll give you a second to squint and make out the head, large ears and trunk. 
Did you see it? Great!
So we were lucky enough that someone to captured this image that tells us both the when and the where. But let's talk about the why for a moment. 
While the earliest portions of I-19 date back to the mid-1960s, it took more than a decade to have one complete interstate going from I-10 in Tucson all the way down to the Nogales. The 11-kilometer (roughly 6.8-miles) section between Chavez Siding Road and Canoa Ranch that this particular section is a part of was finished in 1977. After that, only two more sections, finished in 1978 and 1979, were needed before the 102-kilometer (63-mile) interstate was declared done.
And hopefully the next time you head down south, whether to see the historic Canoa Ranch, shop in Tubac or cross the international border at Nogales, this photo will spring to mind as a reminder to appreciate the view.