Tips for a happy and safe holiday travel season
Tips for a happy and safe holiday travel season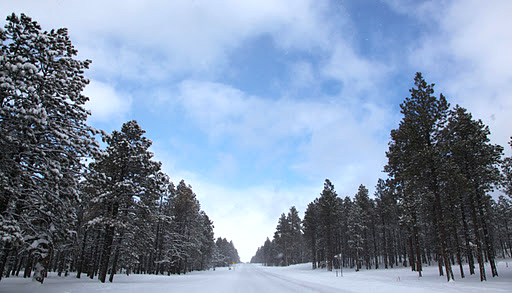 The holiday travel season is officially here and it's sure to be a busy one.
According to AAA, the number of holiday travelers nationwide is expected to top 100 million for the first time ever and guess what? Most of them will be driving.
Here at ADOT, we know that now is the time when many people take to the road to visit family and friends. That's why we offer up a number of resources to help you plan your trip and make it safe…
Know Snow: Drivers need to plan ahead if their travels could include snow or ice. Our Know Snow page contains a lot of good information, including safety recommendations and tips to prepare your vehicle for a trip up north.
az511: Before heading out on the road, you'll want to visit ADOT's Traveler Information Center at az511.gov. The site provides the latest highway conditions around the state and features real-time images along highways that provide a glimpse of weather conditions in various regions. You can also call 511 – outside of Arizona dial 1-888-411-ROAD (7623) – for updates on highway conditions.
Twitter: For updates nearly round the clock (4 a.m. to midnight) directly from ADOT's Traffic Operations Center, ADOT's Twitter feed is the one to follow @ArizonaDOT.
ServiceArizona: All ADOT and MVD offices will be closed in recognition of the holidays on Dec. 25 and Jan. 1, but you can always visit ServiceArizona.com to complete a number of MVD transactions online.
Finally, we encourage you to plan ahead, allow extra travel time, avoid distractions and be patient when traveling during the holidays. Please obey speed limits, buckle up and never drive while impaired. Here are some additional driving tips to help make sure you and your family have a happy and safe holiday season:
Get a good night's rest before heading out on a trip.
Check your vehicle, including tire pressure, fluid levels and the condition of engine belts.
Buckle up and double-check child safety seats.
Never drive while impaired. Arrange for a designated driver ahead of time.
Obey speed limits, be patient and avoid distractions. Don't text while driving.
Have an emergency preparedness kit that includes extra clothes, blankets, flashlights, snack foods and drinking water.