An update on the I-17 bridges in Munds Park
An update on the I-17 bridges in Munds Park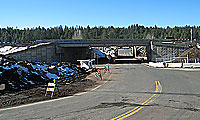 Last week we received a blog comment requesting an update on the I-17 bridges that span over Pinewood Boulevard in Munds Park. We thought it was a great suggestion and figured a blog post was in order!
But, first a little refresher …
You might remember we blogged about the bridges back in May. That's when the first phase of construction was in full-swing and crews were working on the northbound bridge.
We told you then that this project is going to update the bridges initially built in 1958 … back when there wasn't much development in the area. When the job is finished this fall, there will be two new bridges that will be long enough to accommodate today's traffic levels and wide enough for a future third lane in each direction on I-17. The project also includes a new sidewalk on Pinewood Boulevard that will allow pedestrians to cross safely underneath I-17.
Where we're at today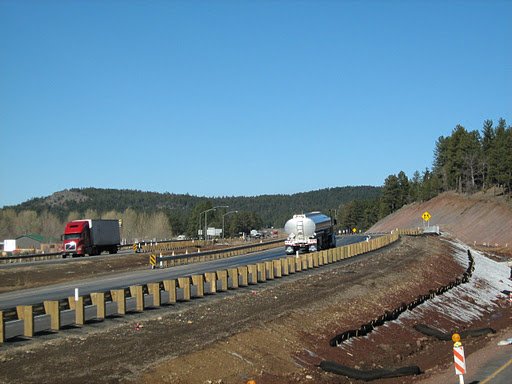 The northbound bridge is complete and the project is in winter shutdown except for some electrical work being done.
Work on the southbound bridge will begin when the weather warms sufficiently in the spring.
When construction resumes, the southbound bridge will be demolished, then reconstructed and I-17 will be repaved through the work zone.
While this work is being done, the southbound bridge will be closed and motorists will be detoured over to the northbound lanes of I-17.