Weather changes, our commitment to safety doesn't
Weather changes, our commitment to safety doesn't
By Doug Nick / ADOT Communications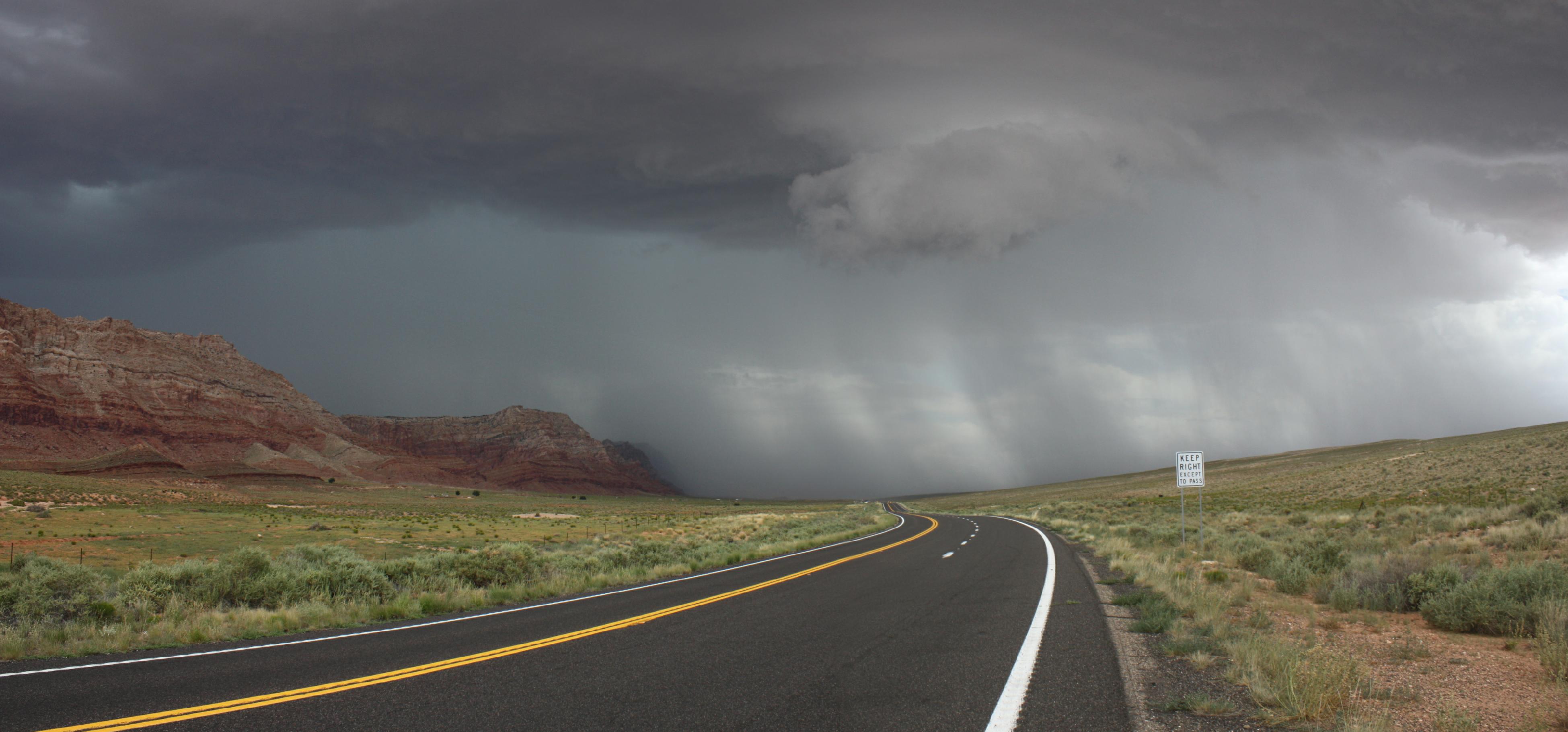 The old joke for much of the country is "If you don't like the weather, wait a minute." But it's hard to pull that one off in Arizona. It's sunny. It's dry. 
Except when it's not. 
The weather may be somewhat predictable here, but it's almost always diverse. (That whole "golf in the morning and snow skiing in the afternoon thing.") For some of us Arizona natives (yes, we exist), we can recall times when we were roasting in high temps in the aptly named Valley of the Sun and mere hours later were sitting by a fireplace in some snowy Arizona mountain town. 
What does this have to do with transportation? Well, um, everything. 
You see, splashing in a hotel pool in Tucson and then heading up the Catalinas may mean driving conditions that range from perfectly dry to requiring snow tires or chains within an hour's time. It's up to us and our great partners at the National Weather Service to work together to keep people informed, and more importantly, make travel as safe as possible. 
We'd like to thank the National Weather Service for recently naming the Arizona Department of Transportation a Weather Ready National Ambassador of Excellence in recognition of our collaboration to keep drivers up-to-speed on weather and road conditions and for the innovations we've pioneered. 
They include the installation in 2019 of a state-of-the-art X-band radar dust detection system on portions of Interstate 10 between Phoenix and Tucson, as well as variable speed limit signs that adjust in response to poor weather such as dust storms or heavy rainfall. 
ADOT also coordinates with the National Weather Service on an emergency action plan to respond quickly to flooding emergencies, especially in areas burned out by wildfires where flooding can be more severe. Streamlined communication and preventative measures as part of the federal Pathfinder Program allow maintenance crews to take quick action to close highways and keep drivers safe in the event of flooding.
Among the weather-related safety initiatives promoted by ADOT are the "Pull Aside, Stay Alive" dust storm awareness effort and the "Know Snow" campaign for winter driving safety.
ADOT will always be on the lookout for ways to do things innovatively, especially when it comes to safety. After all, the weather changes all the time and we need to keep up.