We've upgraded an essential travel companion for bicyclists
We've upgraded an essential travel companion for bicyclists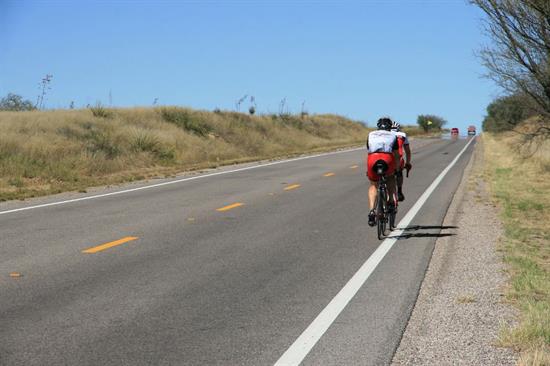 By David Woodfill / ADOT Communications
Drop those keys and strap on your helmet, bicycle enthusiasts!
We've unveiled big changes to the Cycle Arizona Bicycle User Map at AzBikePed.org that will make it easier for everyone to hit the road on two wheels.
One of the features included in the update – the first since 2009 – is a mobile-friendly online map that's compatible for iOS and Android devices. The mobile map takes features from the desktop version, such as local points-of-interest, traffic conditions and highway grades, and literally puts them in the palm of your hand.
It's simple to use too. Simply go to AZBikePed.org, select "Maps" from the drop-down menu and click the mobile-friendly version of the "Cycle Arizona Bicycle User Map."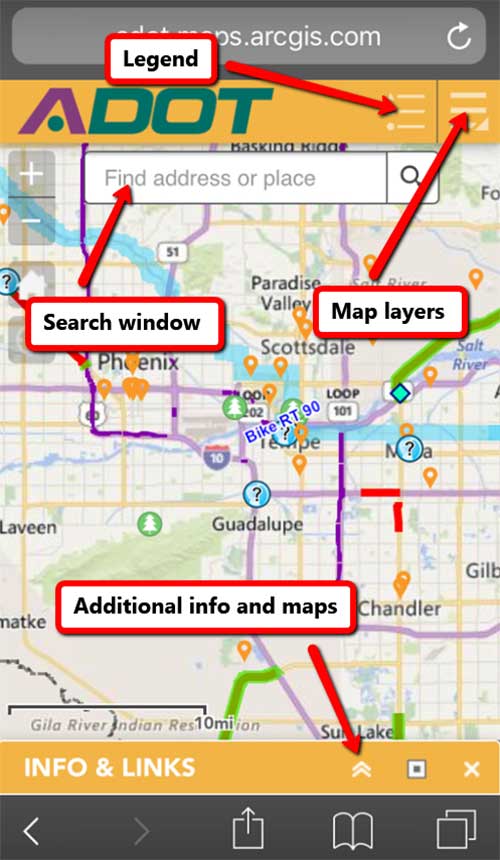 Enter the location in which you plan to travel and the map will take you there.
There are two drop-down menus on the top-right side of the screen. One displays the legend with all of the map's features. They include points of interest, recreation sites, rest areas, scenic routes, highway grades, traffic volumes, shoulder widths and more. The other menu allows you to customize the map to your liking by selecting or deselecting map layers.
For example, let's say you want to see all state monument sites and points of interest, but you're not interested in nature preserves, recreation sites and parks. All you have to do is open the layers box, select the "monuments and "points of interest" and deselect "recreation," "preserves, "recreation" and "parks."
A collapsible window at the bottom of the screen allows provides you with links to other websites include local interactive maps.
Spend some time getting familiar with this innovation and its features before your next bike excursion. You'll soon wonder how you ever got along without it!