What a difference a month makes at Bell and Grand
What a difference a month makes at Bell and Grand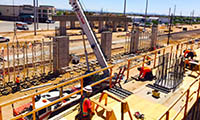 By Steve Elliott / ADOT Communications
If you've followed this blog for any length of time, we hope you enjoy our occasional From the Archives posts using historic ADOT photos to show how things have changed through the years. This post serves the same purpose, but the time period involves just one month at Grand Avenue (US 60) and Bell Road in Surprise.
The slideshow above is from this week, and the photos at right are from April.
The $41.9 million overpass and interchange under construction at Bell and Grand will relieve traffic congestion by carrying Bell Road over the BNSF Railway tracks and Grand Avenue. Closing Bell at Grand is allowing faster construction so Bell can reopen by November.
We hope you'll explore the photos to see the clear progress we are making. For example, the columns that were rising in April are now being connected by support beams, known as caps, that will hold girders. While columns in the April pictures were on the east side of Grand, the latest photos show columns rising on the west side.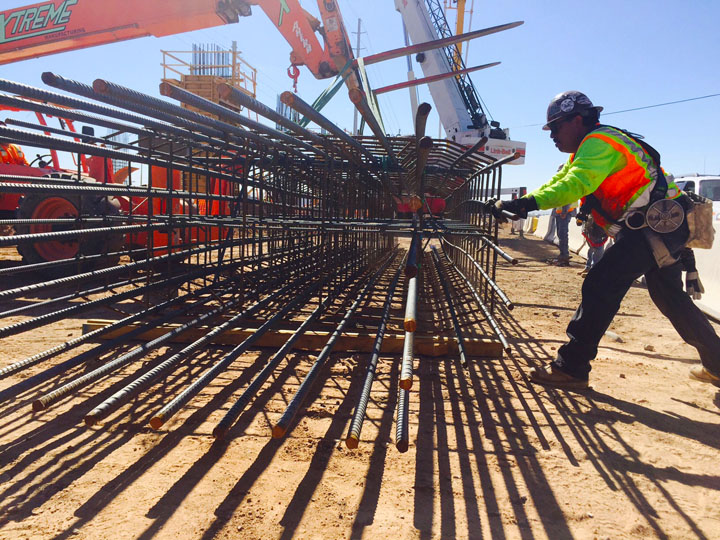 This is an exciting project to watch. It's going to make a big difference in a growing area, and, as we noted in a recent post, it demonstrates how ADOT and the community are working together to create a project and timeline that support businesses and progress.
We are maintaining access to area businesses throughout the project, and there's a convenient detour around the project area.