While traveling during the holiday season, save the phone for the rest area
While traveling during the holiday season, save the phone for the rest area
By Ryan Harding / ADOT Communications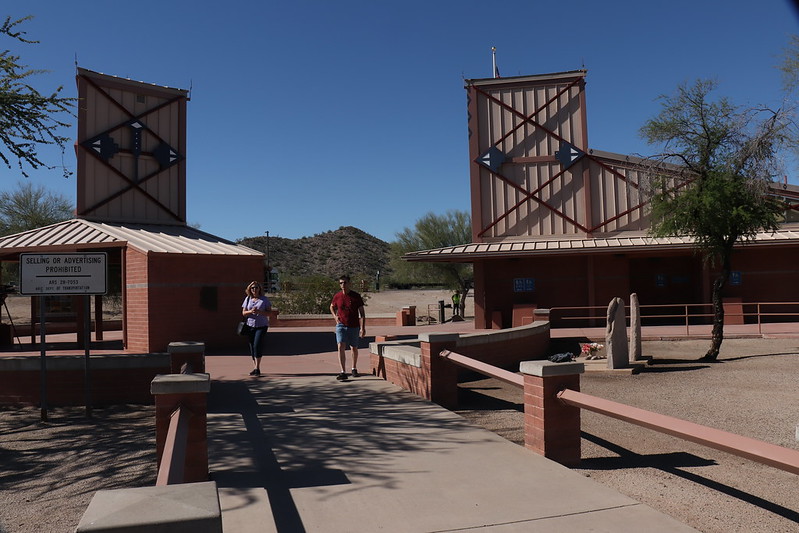 With the holiday season upon us, many will be traveling to see family and friends for Christmas and New Year's. There's also the possibility of receiving snow in the high country, which will attract day-trippers.
With these extra incentives to travel, it's important to remember to not drive distracted. Distracted driving is dangerous and we've all heard and seen stories where tragedy strikes in a glance of a text.
If you're traveling alone, drivers are urged to use phones to call or text at one of the state's 15 rest areas. Once in a rest area, you can safely devote your attention to your device to make a call or send or respond to texts.
In 2020 in Arizona, more than 8,000 drivers involved in crashes were engaged in distracted driving behavior. But the real number is much higher because traffic safety stakeholders say many drivers don't admit to being distracted or died in the crash.
The use of hand-held mobile devices, like smartphones and tablets, while driving is banned in Arizona. On all Arizona roadways, it is illegal for drivers to talk or text on a device that isn't engaged in hands-free mode.
So, when traveling during the holiday season, spread some Christmas cheer by not driving distracted. Make use of the rest areas when nature calls, but also for making phone calls or sending texts while you're safely off the road and not driving. 
While we're on the topic, check out ADOT's Emmy Award-winning distracted driving awareness campaign, "Distracted Drivers Terrify Me."