In work zones, orange is the new (caution) yellow
In work zones, orange is the new (caution) yellow
By Tom Herrmann / ADOT Communications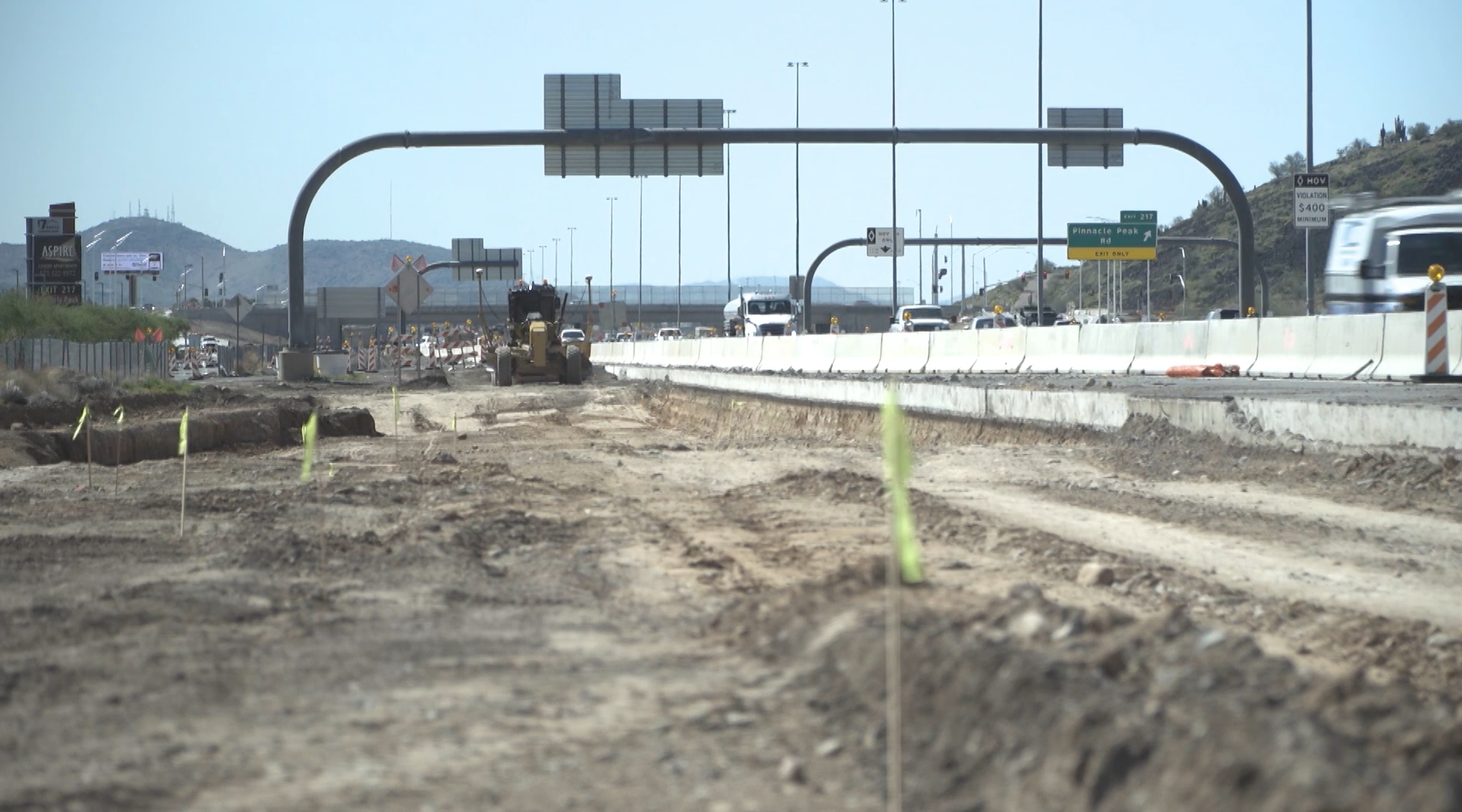 We all know the feeling. You're out on the open road, a long stretch of freeway with little traffic, and your foot wants to push down on the gas pedal. In your mind you're zooming down the highway just like in the movies. Fast if not furious.
In places like Tucson and Phoenix, where drivers are used to heavy traffic, there are fewer vehicles on the road because of the current public health situation. Driving a little faster may seem tempting.
You're not alone. According to the national Governors Highway Safety Association, drivers are speeding with alarming frequency nationwide.
ADOT has seen it in our work zones, so much so that last week we urged drivers to slow down for the safety of road workers and themselves. With traffic lighter these days, we've expanded work hours for freeway construction and maintenance crews. Crews are starting earlier or working on weekdays instead of just weekends to complete their work more safely and efficiently. Drivers can come across work crews when and where they don't expect it. The video at right shows just some of the work happening right now on Valley freeways.
Excessive speed plus work zone restrictions is a scary proposition. Workers stand just a few feet from travel lanes. Drivers make lane changes at the last moment because they were expecting clear lanes instead of construction barricades. It's dangerous for everyone.
If safety concerns aren't enough, Arizona Department of Public Safety troopers have a no-tolerance policy for speeding in a work zone.
With Work Zone Awareness Week at hand, following these safety tips from azdot.gov/WorkZone may save your life and the lives of road workers and others:
Pay attention: Observe and obey posted warning signs, as well as flaggers. You can be cited for disobeying a flagger's directions.
Expect the unexpected: Speed limits might be lowered, travel lanes could be narrowed or eliminated and people may be working near your travel lane.
Slow down: Speeding is one of the leading causes of work zone crashes.
Merge safely: Do it early and carefully or as directed by signage instead of barging into a line of vehicles at the last moment.
Don't tailgate: The most common crash in a work zone is the rear-end collision. Don't follow too closely and, again, slow down.