You can be part of Feb. 10 online meeting about future of L-101/75th Avenue interchange
You can be part of Feb. 10 online meeting about future of L-101/75th Avenue interchange
By Doug Nintzel / ADOT Communications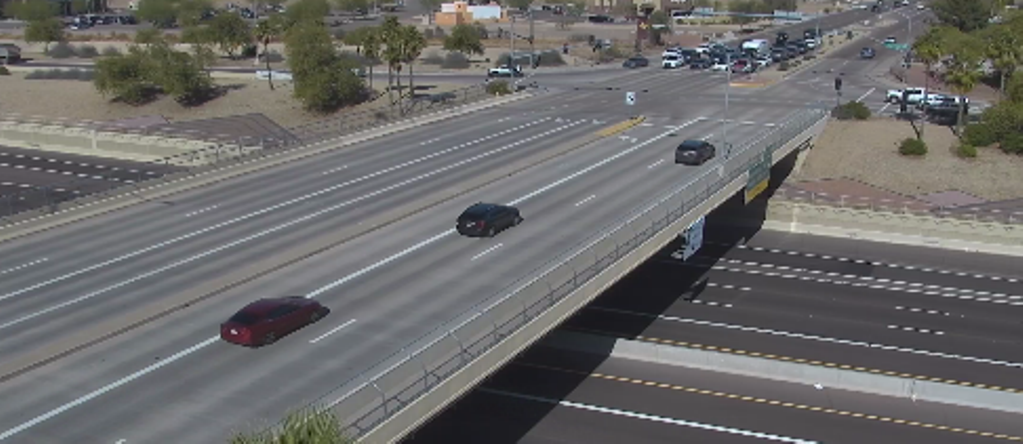 I'm familiar with the 75th Avenue interchange along Loop 101 (Agua Fria Freeway) in the northwest Valley. No, not because I live in the area. I have a friend who did and he always roped me into hauling off junk because I owned a pickup truck. He doesn't do that anymore, but that's another story.
It does let me set the stage for telling those of you with an interest in the Loop 101/75th Avenue interchange that on Wednesday, Feb. 10, ADOT will be hosting an online virtual public meeting about future changes at that location.
If you have interest and want to participate, the information is below. 
Changes won't happen overnight. ADOT is in the study phase of preparing for a Loop 101 widening project between 75th Avenue and I-17, which currently is anticipated to start in 2025 when funding is available through the Phoenix area's Regional Transportation Plan.
ADOT's work to study three alternatives for changes to improve traffic movement at Loop 101 and 75th Avenue is related to the future freeway widening project. Options include creating a third southbound 75th Avenue left-turn lane for entering the eastbound Loop 101 on-ramp. The added traffic capacity would be designed to improve traffic flow.
Here's how you can take part in the virtual Loop 101/75th Avenue public meeting on Feb. 10:
Wednesday, Feb. 10 from 6 to 7 p.m.
Join via a computer or smartphone with the link https://tinyurl.com/ADOT75AveTI. The meeting number/access code is 146 217 7610. The password is: ADOT2021
Join via telephone by calling 602.666.0783 and using meeting number/access code 146 217 7610
ADOT's project team will present an overview of the project followed by an opportunity for participants to ask questions or provide comments. 
Information about the three alternatives being considered can be found online at the project website at azdot.gov/75thAveInterchange. Design options include changes affecting 75th Avenue, the eastbound Loop 101 off- and on-ramps at 75th Avenue, eastbound off-ramp at 67th Avenue and possibly the eastbound frontage road east of 75th Avenue.
If you can't attend, the Feb. 10 meeting will be recorded and posted on the project website, which includes information about how to provide additional comments through Wednesday, Feb. 24. An online survey of the interchange options is also available at surveymonkey.com/r/75thAveInterchange.  
The project is being done in partnership with the Maricopa Association of Governments, the cities of Glendale and Peoria as well as the Federal Highway Administration.
And please, don't ask me to haul stuff to the landfill. Thanks.