ADOT considering two additional interchanges for South Mountain Freeway
ADOT considering two additional interchanges for South Mountain Freeway
PHOENIX – Based on community input since the start of construction, the Arizona Department of Transportation is considering two additional interchanges for the Loop 202 South Mountain Freeway.
Two open houses are scheduled this month as part of the environmental study process on possible interchanges at 32nd Street in Ahwatukee and at Ivanhoe Street, located between the Ahwatukee and Laveen areas
Community members can view renderings and provide feedback by completing a questionnaire in person. Staff from Connect 202 Partners, the developer of the South Mountain Freeway, will answer questions regarding construction updates on Pecos and Center segments of the freeway:
32nd Street Traffic Interchange Study/Pecos Segment Construction Update Open House: Tuesday, May 22,  Desert Vista High School, Cafeteria, 16440 S. 32nd St., Phoenix
Ivanhoe Street Traffic Interchange Study/Center Segment Construction Update Open House: Wednesday, May 30, Laveen Elementary School District Office, Building A, 5001 W. Dobbins Road, Phoenix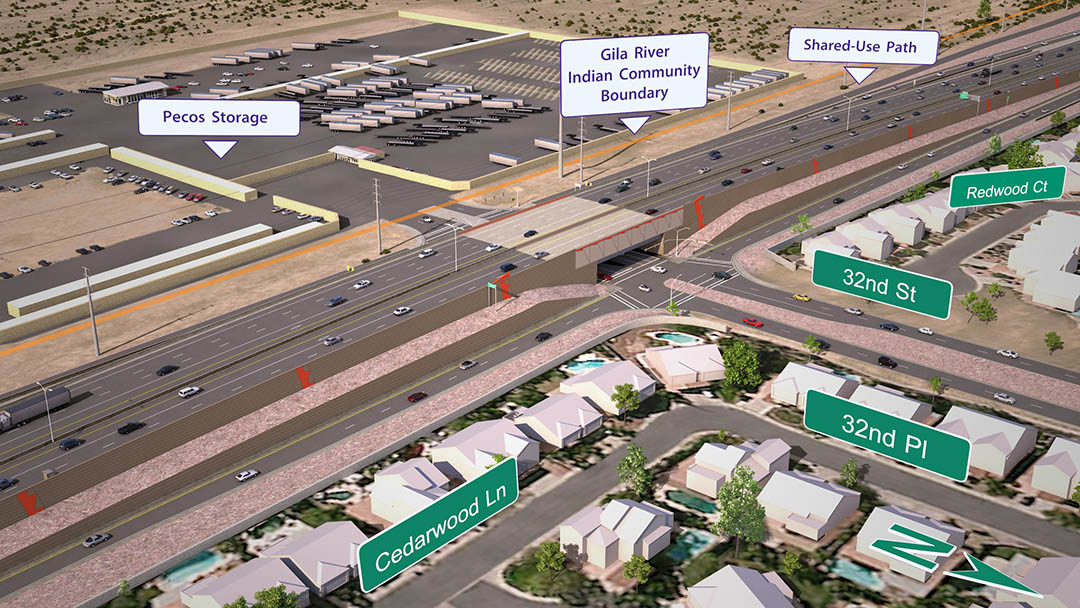 Both open houses are scheduled from 6-8 p.m. There is no formal presentation. The public can speak one-on-one with project staff about the studies and learn more about construction progress to date and what to expect for the rest of the year.
Those unable to attend the open houses can provide feedback through June 4 via channels including: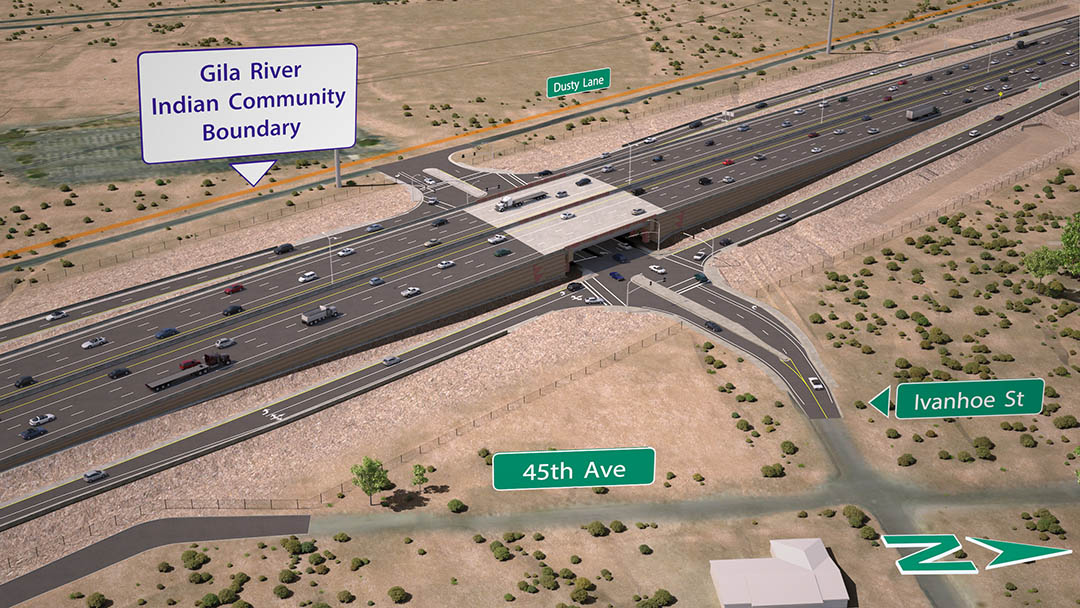 The latest project information is available via the project website at SouthMountainFreeway.com, email and text updates (click "Subscribe for Updates" on the project website), and the project hotline numbers (1.855.763.5202, or para Español, 623.239.4558). 
The 22-mile freeway, expected to open by late 2019, will provide a long-planned direct link between the East Valley and West Valley and a much-needed alternative to Interstate 10 through downtown Phoenix. Approved by Maricopa County voters in 1985 and again in 2004 as part of a comprehensive regional transportation plan, the South Mountain Freeway will complete the Loop 202 and Loop 101 freeway system in the Valley.
For more information, visit SouthMountainFreeway.com.