MVD adds features to help customers get Voluntary Travel ID
MVD adds features to help customers get Voluntary Travel ID
PHOENIX – With Oct. 1, 2020, fast approaching, the Arizona Department of Transportation Motor Vehicle Division is adding more tools to make it easier for customers to find offices to obtain the Voluntary Travel ID.
The Voluntary Travel ID is an Arizona driver license or ID card that meets the additional identification requirements of the federal REAL ID Act of 2005. Standard Arizona licenses or ID cards do not conform to the federal REAL ID requirements because of a state law that says those steps must be taken voluntarily by the license or card holder.
Obtaining the Voluntary Travel ID requires an office visit at an MVD or Authorized Third Party location. To ease the process, MVD added a new "Voluntary Travel ID Locations and Information" online link on the "Hours and Locations" page at azdot.gov/mvd. This convenient feature directs customers to nearby offices that provide Voluntary Travel ID services. Office appointments can be made online through ServiceArizona.com.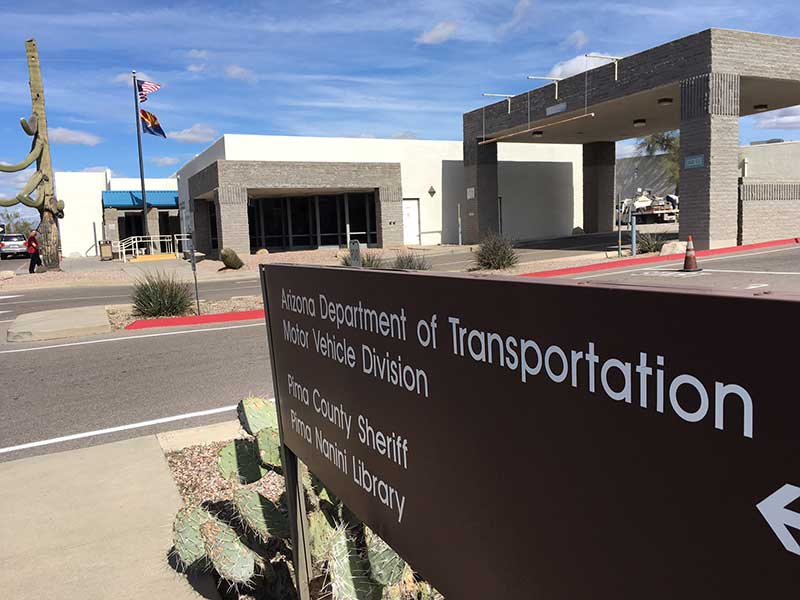 The October 2020 date is critical because that's when the U.S. Transportation Security Administration will no longer accept standard Arizona driver licenses or IDs at airport security checkpoints. Fliers must have the Voluntary Travel ID or another form of federally accepted identification such as a U.S. passport.
"The Voluntary Travel ID is available at all MVD locations and 37 Third Party offices that are full-service providers," said MVD Stakeholder Relations Manager Jennifer Bowser-Richards. "We encourage customers to make an online appointment to get the Voluntary Travel ID, and we've added a link to clearly show which offices provide this service."
The cost is $25 for renewals and first-time issues. Per federal law, the credential is valid for eight years.
For a complete list of examples of identification documents and for additional information, please visit the Driver Services section under Motor Vehicles at azdot.gov.