From the ADOT Archives: A 1972 public meeting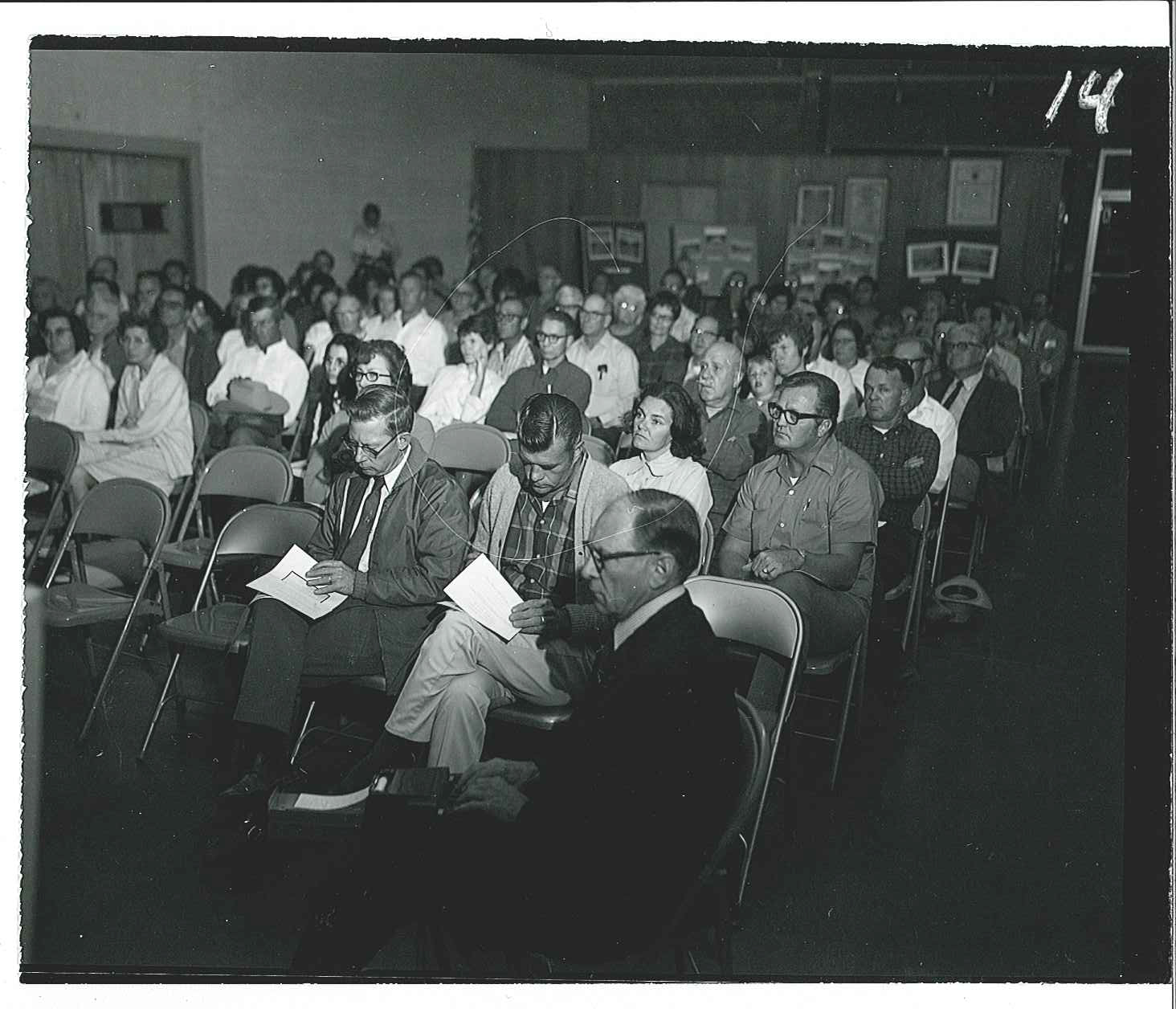 From the way we build roads, to the cost of materials and even the number of cars driving on the street – it's safe to say things have changed since 1912 when the Arizona Highway Department was first established.
But you don't just have to take our word … we've got plenty of pictures to prove it.
We combed through our archives and decided to periodically post these photos from the past in a new blog series we're calling, "From the ADOT Archives."
To get things started, we're sharing these photographs that were taken at an ADOT public hearing on the evening of April 26, 1972.
As citizens from in and around Oracle, AZ gathered to discuss what were then just proposed changes planned for a stretch of SR 77 between Oracle Junction and Mammoth, President Richard Nixon was serving out his first term in office and "The French Connection" had just been named best picture during the 44th Academy Awards ceremony held about two weeks earlier.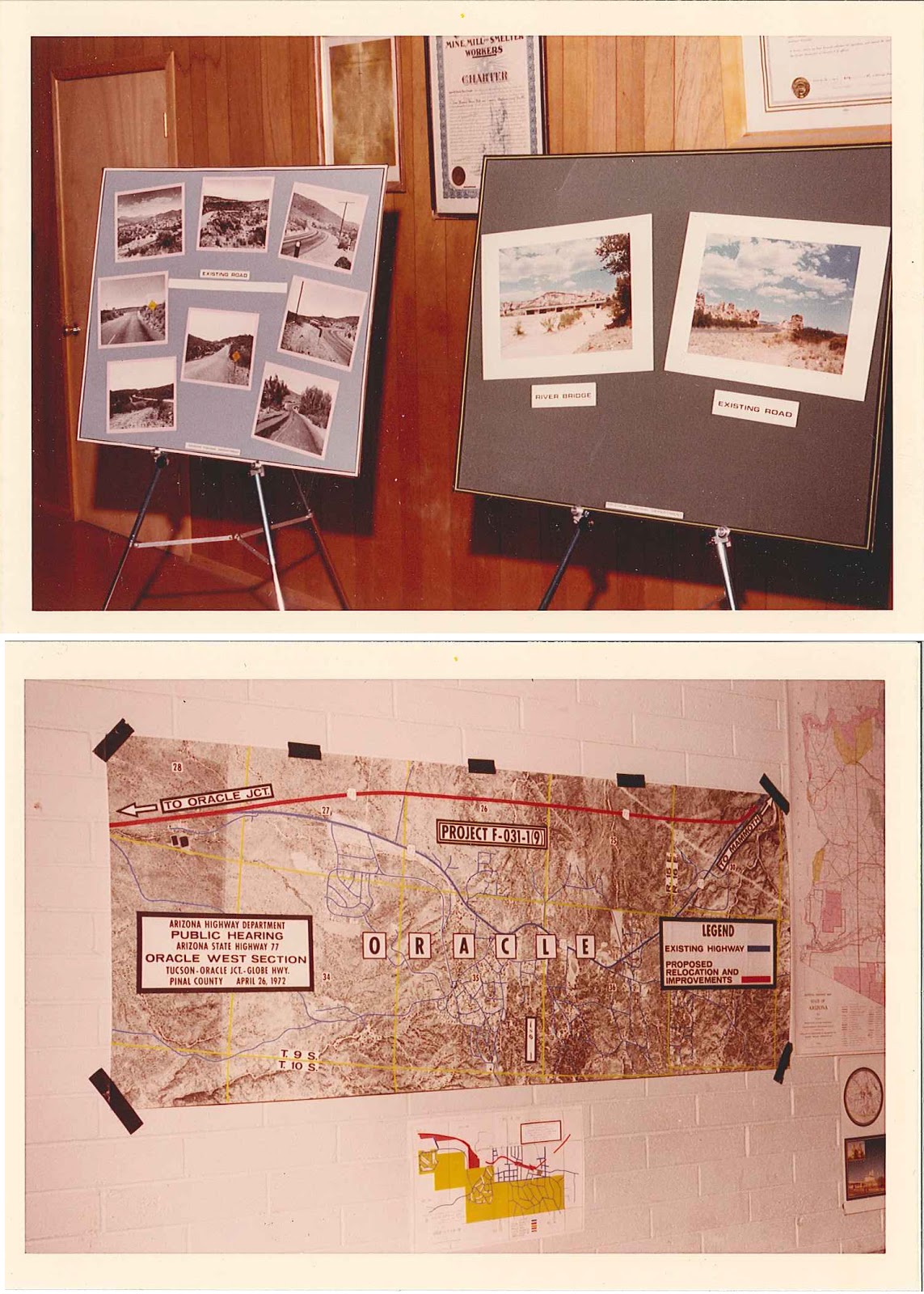 You can see from the crowd shot above that there was quite the turnout.
Many of those in attendance probably had comments to make, but not before seeing a presentation that aptly summed up the road improvements being planned (see photos to the right and note how information was showcased before the days of computers and PowerPoint).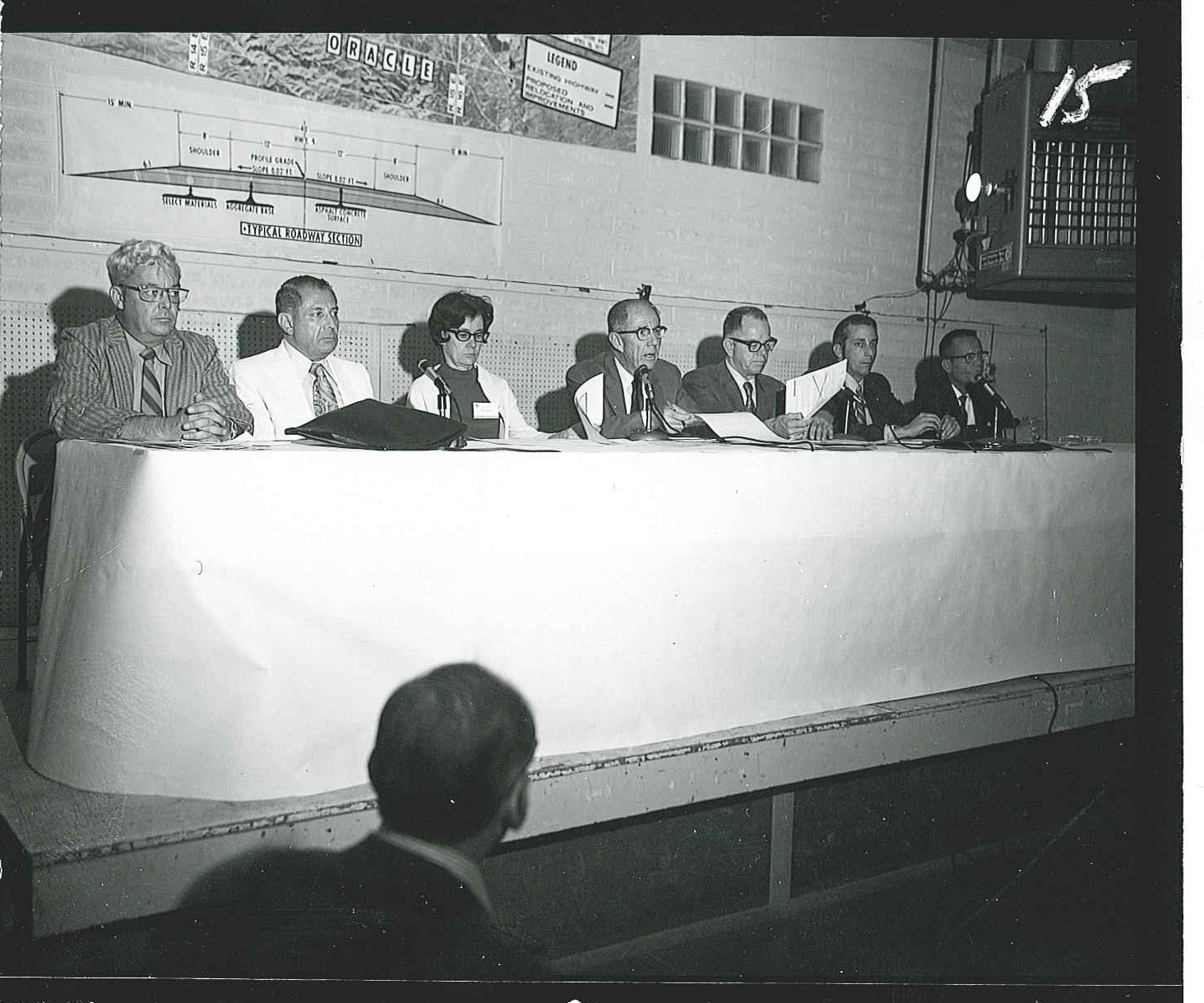 In the photo at left, members of what we're guessing is the project team, sit at a long table. They're no doubt discussing with audience members the map and diagram taped up to the wall behind them…
Here we are 40 years later and while a lot has changed at ADOT since these photos were taken, many things remain the same, including the fact that we still hold public hearings to share plans and get feedback from the public.