MVD launches emerging technologies for registration renewals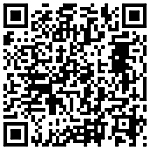 QR codes are big nowadays … you see them everywhere.
They're the two-dimensional bar codes that provide a quick link to Web pages for your smart phone.
They are not only fun (there's something kind of awesome about scanning a code and instantly being taken to a web destination), but they're also convenient and that's why ADOT's Motor Vehicle Division is utilizing QR codes along with a new mobile site to provide customers the ability to renew vehicle and aircraft registration on the go!
Mobile site
MVD just launched a mobile version of its popular online service for renewing vehicle registrations. The procedure has been streamlined to make an easier process for users of ServiceArizona.com, MVD's website for online customer services.
EZ Renewal Mobile is not an app, but a universal design that's compatible with smart phones, tablets and other mobile devices. When users access the renewal web page with a mobile device, they will automatically be linked to the mobile portal.
"We know the needs of our customers are changing and we want to accommodate people who conduct business while on the go," said MVD Director Stacey Stanton.
QR Codes
The QR codes provide mobile customers instant access to some of its most popular services. The registration renewal notice that customers receive in the mail will soon have a QR code that will take users directly to the online mobile version. The QR code quick links have been implemented for easier motor vehicle and aircraft registration renewal.
MVD is using a QR code also to assist customers in field offices applying for an Arizona driver license. Customers taking the written examination will find posters in the office with a quick link QR code to the MVD website where they can a take practice test for the written exam or simply check their knowledge of traffic laws.
"We're seeing a steady increase in customers utilizing mobile devices. Our goal is to make it quick and easy to find the information they need or to complete a transaction," said Stanton.
For more information, visit this Web page or scan the QR code above.