From the Archives: ADOT's logo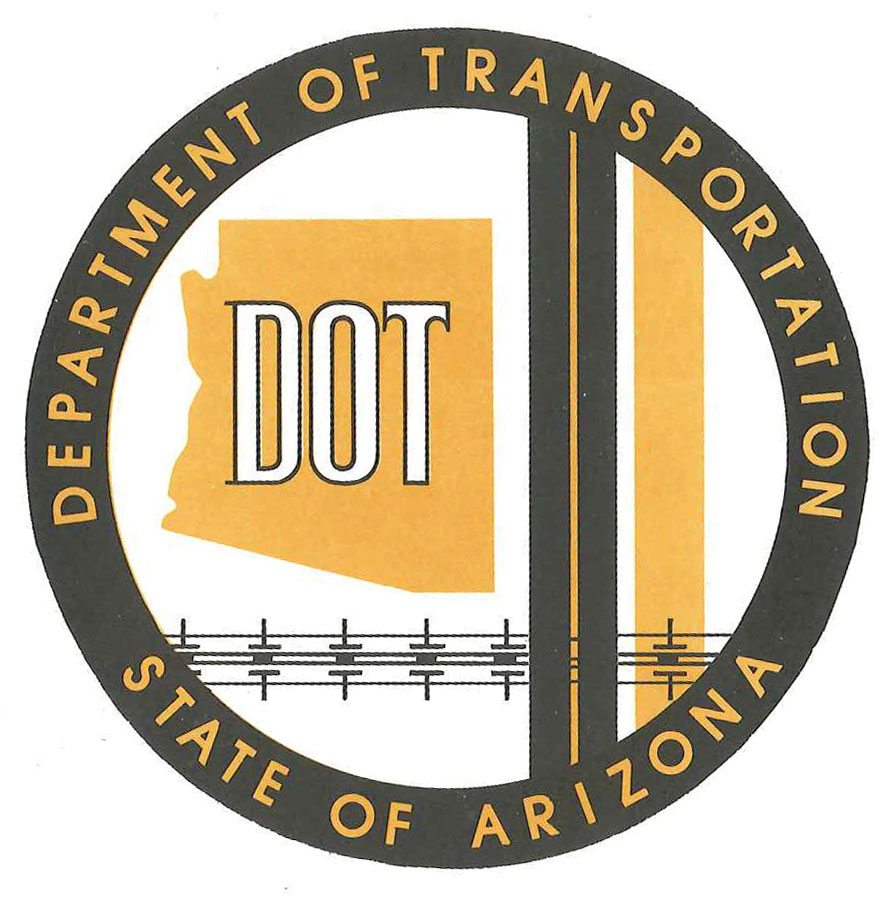 If you traveled in time, back to 1974, the logo to the right is the one you'd see representing the Arizona Department of Transportation.
But after a journey 40 years through time, you're not going to focus much attention on ADOT's insignia, so we'll give the logo its due right now, here in 2014.
What you're looking at could very well be ADOT's first logo.
Yes, the Arizona Highway Department was established more than 100 years ago, but the Arizona Department of Transportation wasn't created until 1973 when the Arizona Legislature voted to combine the Arizona Highway Department with the Arizona Aeronautics Department.
This paragraph from the Arizona Transportation History report explains the "new" agency that was born:
"The Arizona Department of Transportation (ADOT) was given authority over the state's highways and state-owned airports, as well as a role in planning aviation, mass transit, bicycle, and even pedestrian facilities. As part of this reorganization, the Arizona Highway Commission was abolished and replaced by the Arizona Transportation Board, which henceforth would be responsible for highway construction and policy decisions at the state level."
While 1973 was a big year for ADOT history, the rest of 1970s had plenty of milestones too…
The national energy crisis had an impact on revenues and highway construction in the 70s (you can read all about it in the Arizona Transportation History report, starting on page 70). But the decade also saw a huge population increase in the state. According to the report, almost a million newcomers arrived in Arizona during the 1970s.
There was also a lot of progress on the interstate system. From page 71 of the report:
"In 1978 Arizona highway officials celebrated their most productive year since beginning work on the interstate program 22 years earlier. Two of the state's interstate highways were now completed: Interstate 17 between Phoenix and Flagstaff and Interstate 8 between Yuma and its intersection with Interstate 10 just south of Casa Grande.
A third, Interstate 19 between Tucson and Nogales, was open to traffic, with only minor additional work remaining to be completed the following year.
The final rural segment of Interstate 10 west of Phoenix was opened to traffic in 1978, as was the new alignment of Interstate 40 between Seligman and Kingman. Both of these interstates were now largely finished and open to travel. All that remained to be built were four bypasses on Interstate 40 and the final segment of Interstate 10 through central Phoenix."
While we're not exactly sure how long this logo represented ADOT, we're certain that it symbolized the agency during an eventful period in Arizona's transportation history!
It's safe to say things have changed since 1912 when the Arizona Highway Department was first established. But you don't just have to take our word … we've got plenty of pictures to prove it. We combed through our archives and decided to periodically post these photos from the past in a blog series we're calling, "From the ADOT Archives."