Driving Safety Home: Drivers can't become complacent when it comes to winter travel
By Dallas Hammit / ADOT Deputy Director for Transportation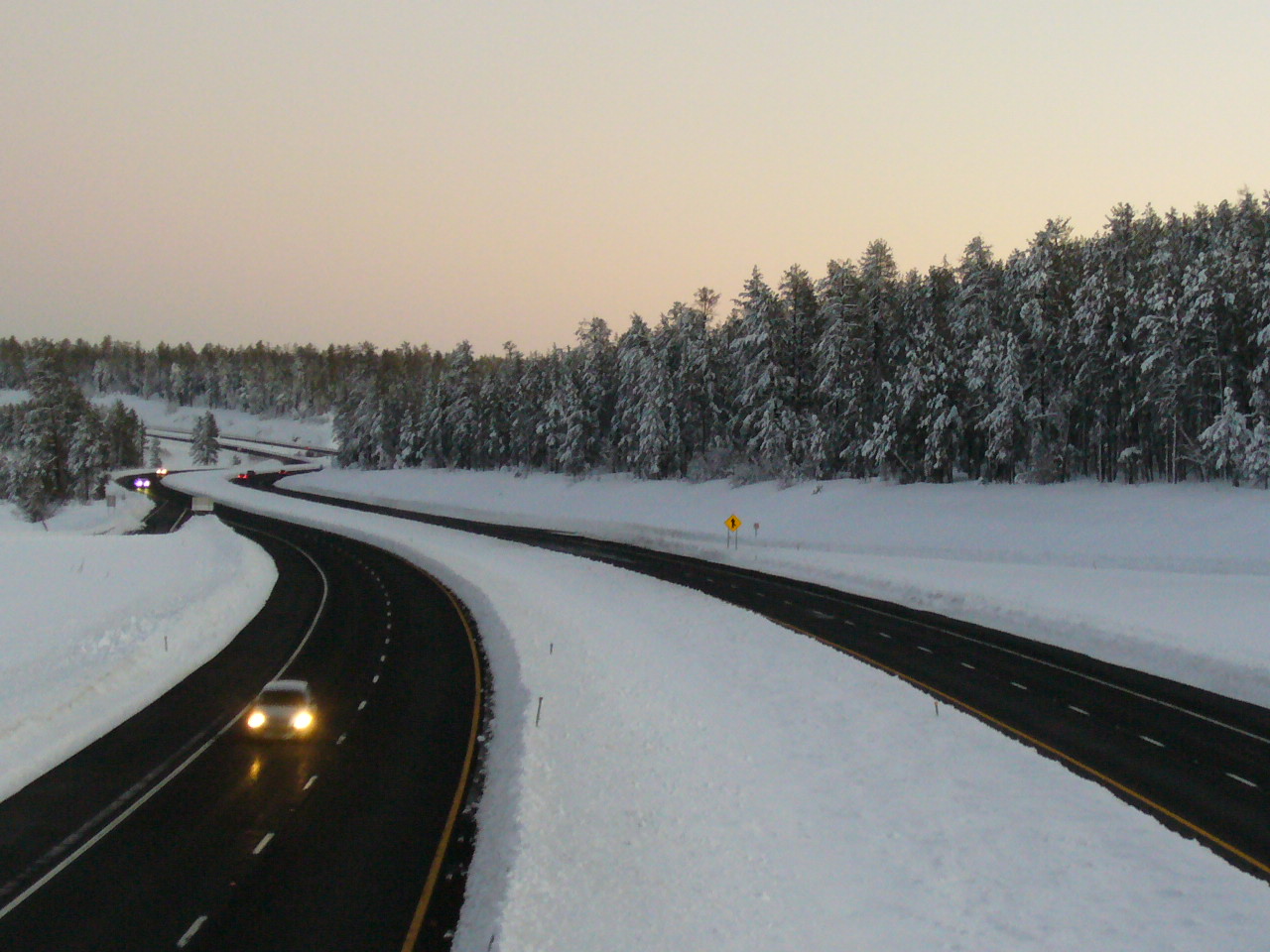 Winter travel safety tips generally don't change much from year to year, but that doesn't mean you can stop paying attention — all of us benefit from a yearly reminder.
The "Know Snow" advice issued annually by ADOT guides drivers on how to handle icy roads, where to find current traffic conditions and why being prepared is such a smart strategy. Unfortunately, every year we hear reports of motorists who did not heed the warnings or just didn't know about them in the first place.
ADOT crews are always prepared for the winter weather that's ahead and often are the ones who help out when a motorist gets stranded. While the work our snowplow drivers do is vital for keeping our roads drivable and safe all season, the decisions everyone else makes on the road are equally important.
That's why I'm asking that you review these safety tips — even if you think you're already a winter-driving expert:
Slow Down and Leave Extra Room: Adjust your speed to conditions. Driving slower and leaving space between your vehicle and others when snow and ice are present can improve your ability to brake and prevent skids.
Leave Prepared: Dress for cold weather, bring extra clothes and gloves, be sure your cellphone is charged, and pack food, water and necessary medications. Make sure your vehicle is in good working condition, starting with the battery, heater/defroster, wiper blades, wiper fluid and brakes.
Pack an Emergency Kit: For starters, take blankets, a flashlight, an ice scraper, a small shovel, a container of sand for traction, a reflective vest and hazard lights or reflectors in case your vehicle becomes disabled.
Beware of Black Ice: Black ice tends to form at night when melting snow freezes and is especially common on bridges.
Stay Up to Date: Visit ADOT's Travel Information site at az511.gov or call 511 to get the latest highway conditions, and pay attention to messages on overhead boards. ADOT's Twitter feed (@ArizonaDOT) is an excellent source of information, as is ADOT's new free app that sends critical information directly to app users in affected areas. Find details at ADOTAlerts.com.
I also hope you'll take a moment to check out azdot.gov/KnowSnow, ADOT's site for all things related to winter travel. There, you'll find safety tips, videos, infographics and more.
Finally, please share all of this information with your family and loved ones — even if you've already done so in previous years. As I said before, we all need the yearly reminder.
---
Editor's Note: More safety messages from Dallas Hammit, ADOT's state engineer, are available at Driving Safety Home on azdot.gov.