Corridor Profile Studies
Corridor Profile Studies
Contents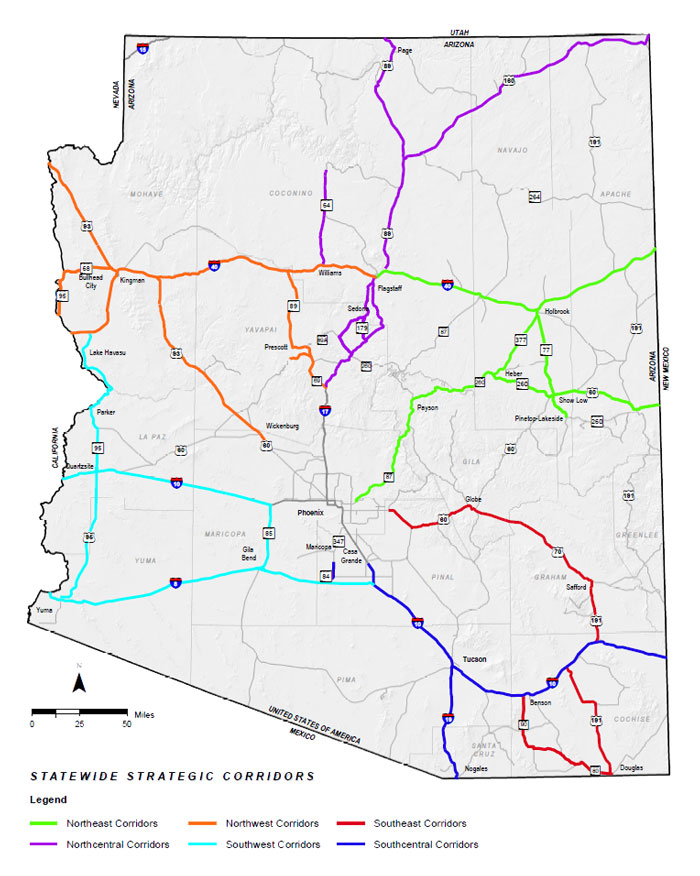 ADOT is conducting Corridor Profile Studies. This time around the studies have been divided into two parts: the northern and the southern part of the state. The Statewide Map shows all the corridors that are being studied. 
The first round of Corridor Profile study was completed in the 2017-2018. Links to the 2017-2018 studies are listed below.
The studies under this program provide a strategic vision for assessing the overall health of the state's primary highways, assisting the agency with performance-based project programming systems.
The Corridor Profile Study was a comprehensive process to
inventory past project implementation proposals for each of the corridors.
provide an overall assessment of the existing health of the corridor based on performance measures.
propose various solution sets to help improve overall corridor performance.
recommend the most strategic improvements for the corridor.
Final Reports and Working Papers
Northern Corridor Studies
Southeast Corridor Studies 
Southcentral Corridor Studies
Southwest Corridor Studies