Art of Transportation: The faces of ADOT
Art of Transportation: The faces of ADOT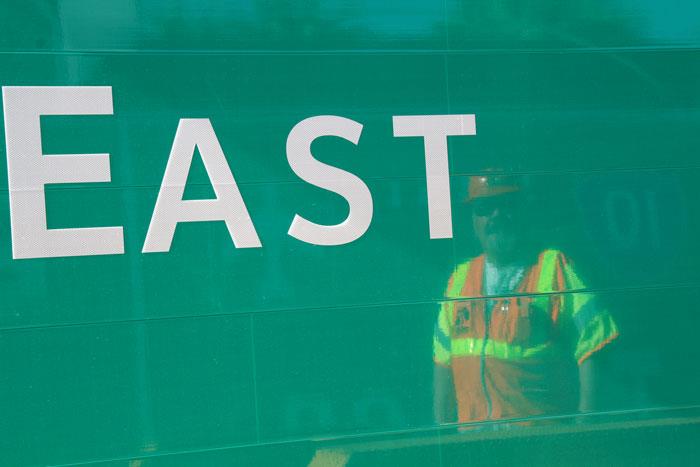 By Caroline Carpenter / ADOT Communications
Our ADOT photographers perfectly captured the reflection of an employee on the job in this week's Art of Transportation. He's just one of the 3,800 ADOT employees working to provide a safe, connected and cost effective transportation system for Arizona citizens.
The sign in the above photo was likely made in the ADOT sign shop by another ADOT employee. It's one of 500,000 signs ADOT maintains across the state. Our blog post on sign installation and our blog on replacing signs will give you more insight into how ADOT manages its half a million signs statewide.
---
Art of Transportation
We think there is beauty in transportation. It's not all hard hats and pavement. Art of Transportation is a blog series featuring unique photos our team has taken while on the road or on a construction project.