Protect your child with an Arizona ID card
Protect your child with an Arizona ID card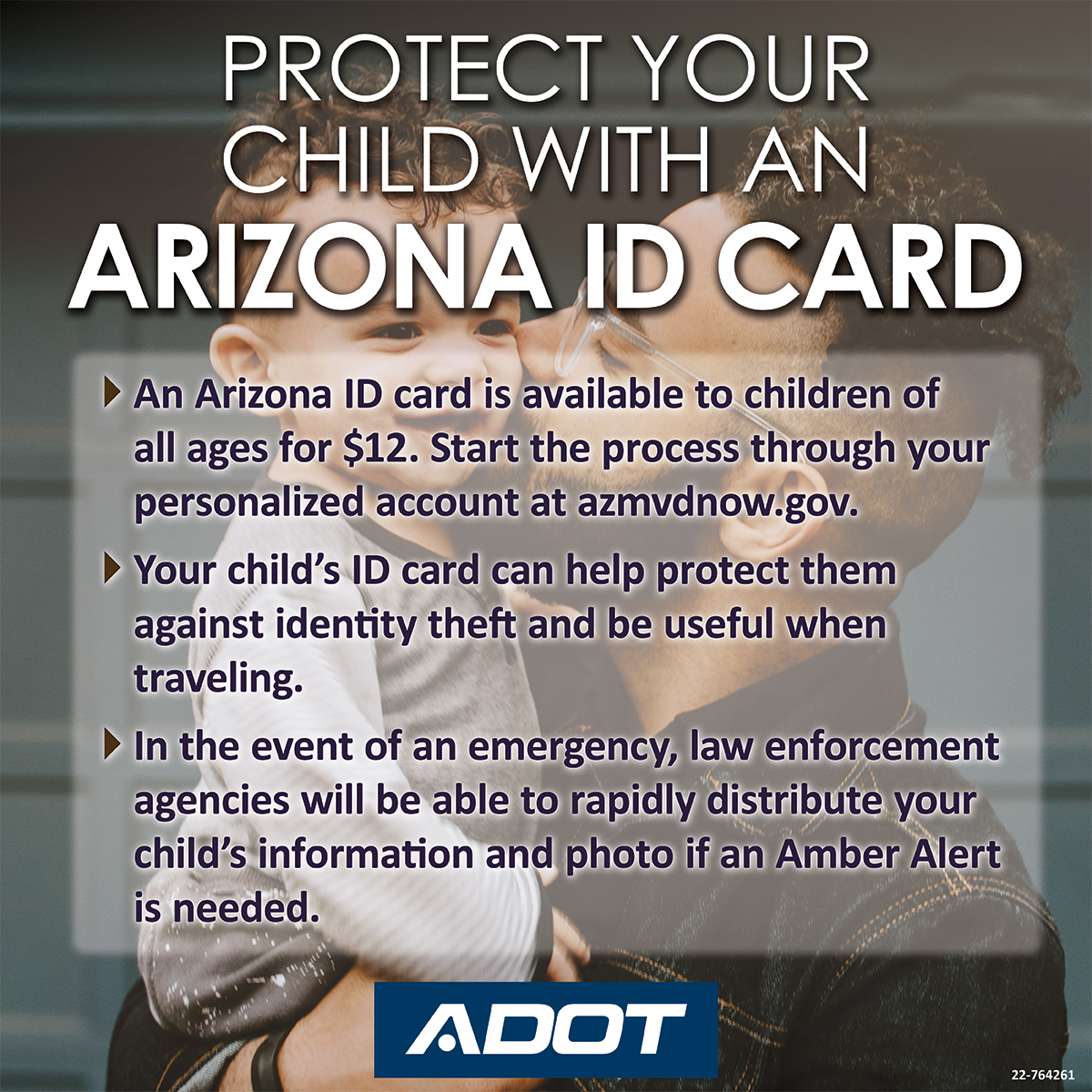 This content was revised September 2022.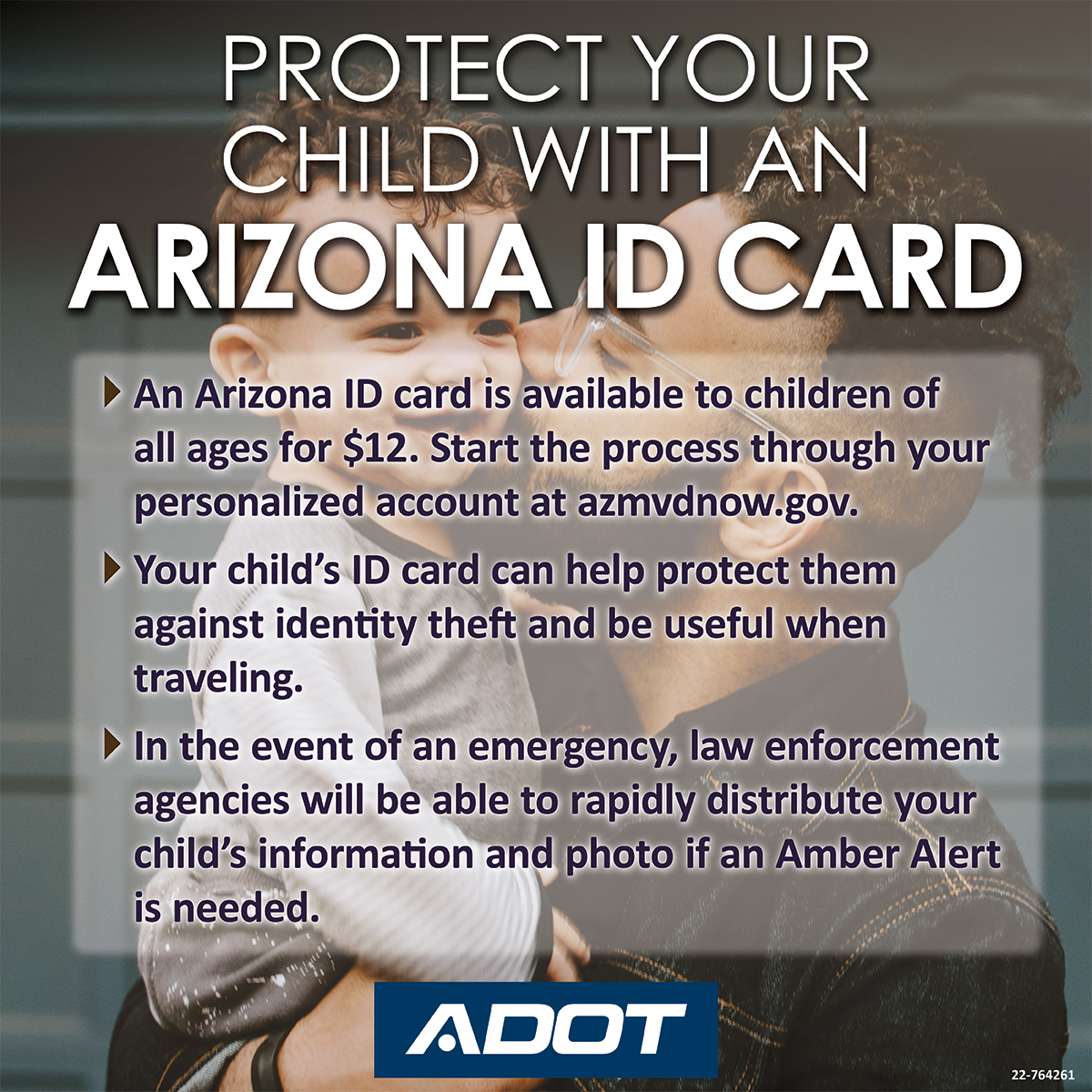 Take an easy step to protect your child in case of an emergency: Get them their an Arizona ID card.
These cards, available through the Motor Vehicle Division, look much like a drivers license. However, they're used for identification purposes only. All ages are eligible – even babies. The cost is $12. You'll need your child's social security number and a few forms of identification to your nearest MVD office.

You can start the application online through your secure AZ MVD Now account, then bring your child to an MVD or MVD authorized third party office with appropriate documentation. (Please visit our website to see the full list of acceptable forms of identification.)
Having an Arizona ID card can help law enforcement agencies to rapidly distribute your child's information and photograph in case of an Amber Alert. They can also protect your child against identity theft.
And, don't forget: Update your child's information and photo as they grow! Photo updates are available at MVD offices – a duplicate card with the new photo is $12.