ADOT wins Emmy for "Distracted Drivers Terrify Me" campaign
ADOT wins Emmy for "Distracted Drivers Terrify Me" campaign
By Laurie Merrill / ADOT Communications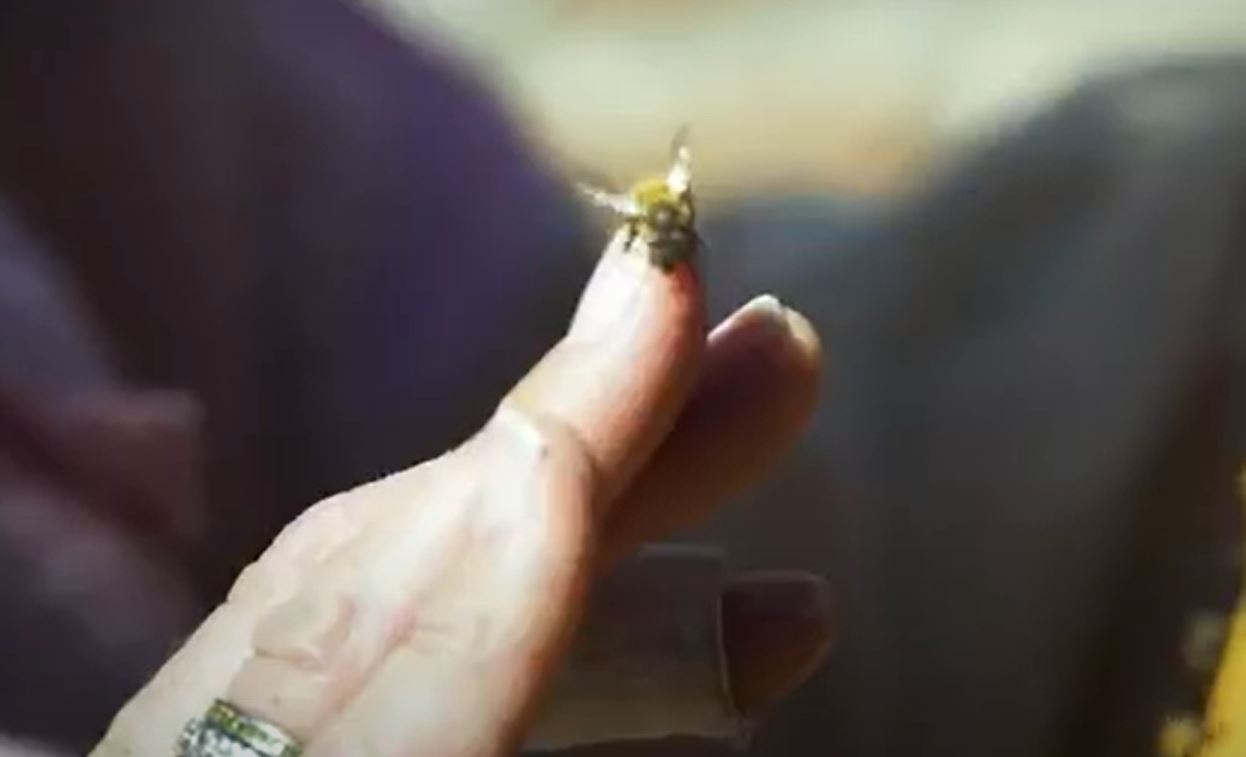 When you think of Emmy awards, you may think immediately of such fan favorites as "Ted Lasso," "The Crown" or "This is Us."
But there are also the National Academy of Television Arts & Sciences Rocky Mountain Chapter Emmy Awards, and we are thrilled to announce that the Arizona Department of Transportation was awarded the 2021 Emmy for best Public Service Announcement.
And while we at the Emmy Award-winning agency may be biased, we believe that our public awareness campaign, "Distracted Driver's Terrify Me," is highly entertaining as well as pointed.
ADOT's Video Services team, John Dougherty, Russell Chase, Joe Larger and Charles Cull, conceptualized, planned, shot and edited entertaining and visually enthralling pieces with a snake wrangler, beekeeper, high-flying electric line worker, window washer and a rodeo clown.
Launched in English and Spanish in 2020, the campaign has been broadcast across Arizona on radio and television more than 32,000 times. It has also enjoyed a powerful presence on Facebook and Instagram, resulting in 193,181 social engagements.
Doug Pacey, Assistant Communications Director for Customer Outreach, managed the behind-the-scenes work, such as lining up subjects that were featured in the PSAs, securing shot locations and directing promotion through paid and earned media.
The ultimate goal: Create awareness and change driver behavior so that fewer drivers engage in terrifying distractions, and the roads are safer for everyone.
The 30-second PSAs feature fearless people performing jobs with elements of danger: A Phoenix Zoo snake handler, professional bullfighter, high-rise window cleaner, electrical line repairman and a beekeeper. We have included two of them to the right. You can see them all on our Distracted Drivers website here.  
You see these brave, charismatic figures easily handling bulls, bees, high heights and snakes. But what is the only thing that the fearless fear? Distracted drivers, of course!
"There were a lot of logistical challenges to creating this campaign, like working from the roof of a skyscraper, being up close and personal with rodeo bulls, snakes, thousands of bees and flying the drone near high power towers," said John Dougherty, ADOT supervisor of Video Services.
The only casualty? Dougherty's head, where he was stung by a bee.