Dust detection system ready for action this monsoon season
Dust detection system ready for action this monsoon season
By Laurie Merrill / ADOT Communications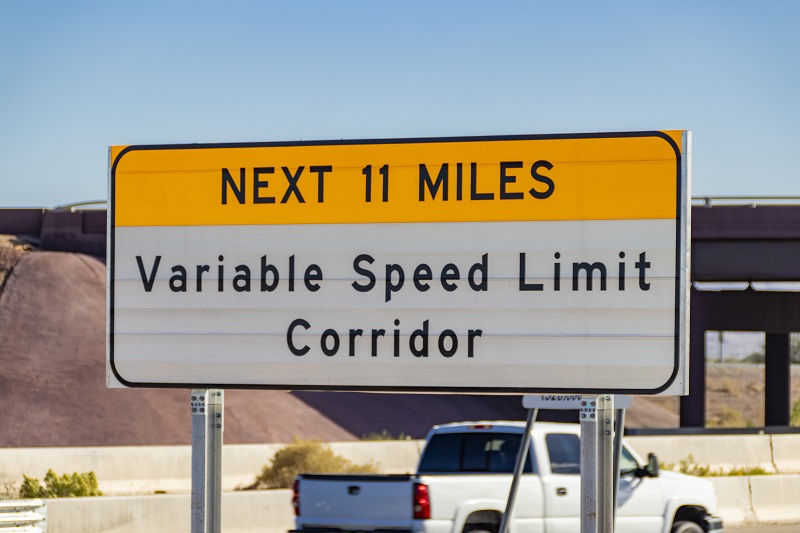 ADOT's high-tech dust detection system is poised and ready for action when the first monsoons of 2021 roll into the Valley.
The first-of-its kind system was fine-tuned and activated in time for the official June 15 start of the 2020 monsoon season.
Only, except for a few cameo appearances, the star of that show failed to appear. By meteorological standards, monsoon season 2020 was pretty much a dud.
"It was a 'nonsoon'," said Larry Hopper, a meteorologist with the National Weather Service. "It was the hottest and driest monsoon on record."
Will monsoon season 2021 be any wetter? Maybe, maybe not, according to recent climate reports. Chances are equal for a similar, slightly wetter or slighty drier season than last year.
But hold onto your hats and remember your safe driving rules. Forecasts call for a "greater potential" for dust storms, blowing dust and wildfires in 2021, especially in the earlier part of the monsoon season.
ADOT expects the dust detection system installed along 10 miles of Interstate 10 to be in high gear this season.
May 2020 to April 2021 saw the driest 12 months since 1895. Last year's no-show brought little to saturate the ground. This leaves an above normal amount of dry earth that, if the wind blows sufficiently, become dust storms.
Kevin Duby, ADOT's statewide road weather manager, said the system was deployed successfully during a few storms last year, but he is eager to put it to the test during what is anticipated to be a dustier season.
"It worked well," Duby said. "The variable speed limits signs worked as intended and did reduce speeds."  
The speed limits are only one part of the system, which stretches between Eloy and Picacho Peak, from mileposts 209 to 219. Severe storms can create hazardous driving conditions across the Valley, but this stretch gets more than its share.
The most dangerous aspect of monsoon storms is the lack of visibility that thick walls of dust create. It can be extremely difficult to see during a big dust storm, which is one reason ADOT has longed urged motorists to "Pull Aside, Stay Alive" during a monsoon storm.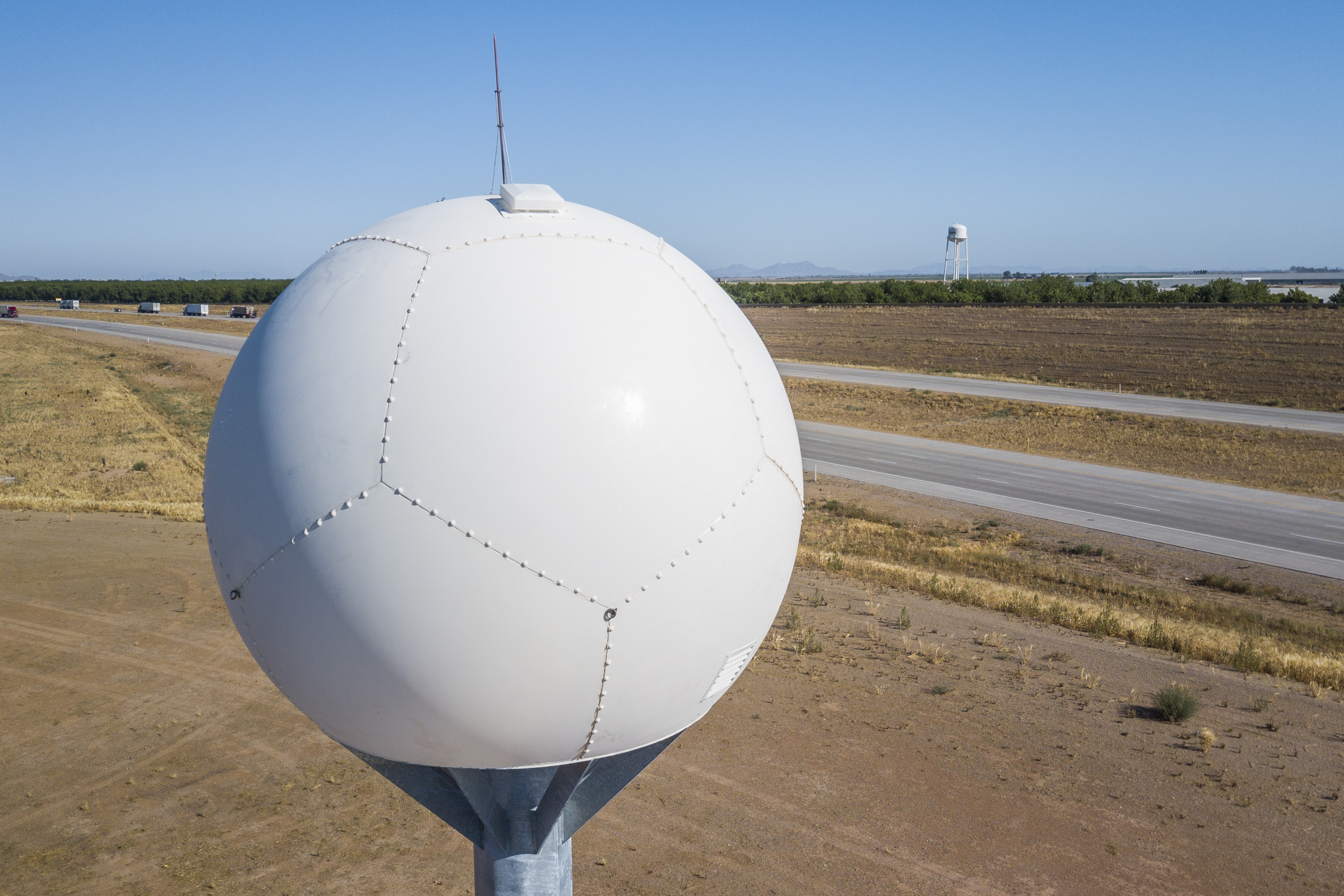 On this 10-mile stretch, 13 visibility sensors use light beams to determine dust particle density, and once they hit certain levels, the system activates overhead message boards and variable speed limit signs.
Programmable speed limit signs every 1,000 feet can change the legal speed limit from 75 mph to 35 mph.
A weather tower – that's the big ball pictured on the right – can detect storms more than 40 miles away and send the data to ADOT and the National Weather Service.
Duby said ADOT is looking forward to receiving information from the system to help make roadways safer.
"We feel confident the system is working as intended and hopeful we'll see more data coming in and see how the motoring public responds to conditions."
Read how the system tracked the "nonsoon" season and some of the top awards it earned in the "Dust detection and warning system tracks its first season" article.