ADOT biologists help species and projects move forward
ADOT biologists help species and projects move forward
By David Rookhuyzen / ADOT Communications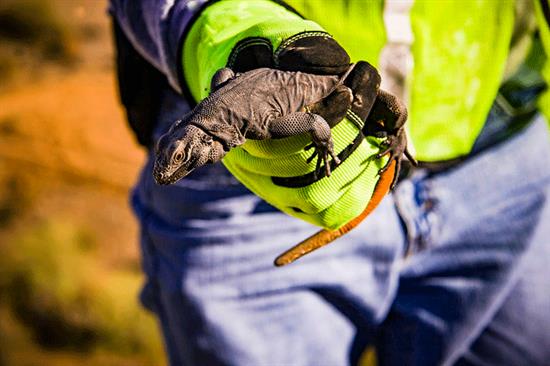 When you think about ADOT, it's easy to understand why we have engineers, planners, truck drivers, sign makers and even accountants. But why does a transportation department need a dedicated team of biologists?
The answer, according to Justin White, ADOT's biology program manager, is the same as any other department with the agency. The five-member team helps ADOT complete projects while meeting stringent environmental requirements that include avoiding or mitigating any impacts on protected plants and animals.
During the planning stages of any project, the team works with consultants to conduct field surveys and use aerial photographs to determine what, if any, impact the project might have on different species of plants and animals, like the endangered Arizona hedgehog cactus. If there will be impacts, then the biology team works with ADOT engineers, district staff, the U.S. Fish and Wildlife Service and other agencies to develop appropriate avoidance or minimization measures.
In some cases, such as with the endangered Pima pineapple cactus in southeastern Arizona, the team will teach contractors what the plants look like so they can be avoided during construction work. In another case, agave plants were removed from a project area and replanted nearby because they are a prime food source for the lesser long-nosed bat, which migrates through the area.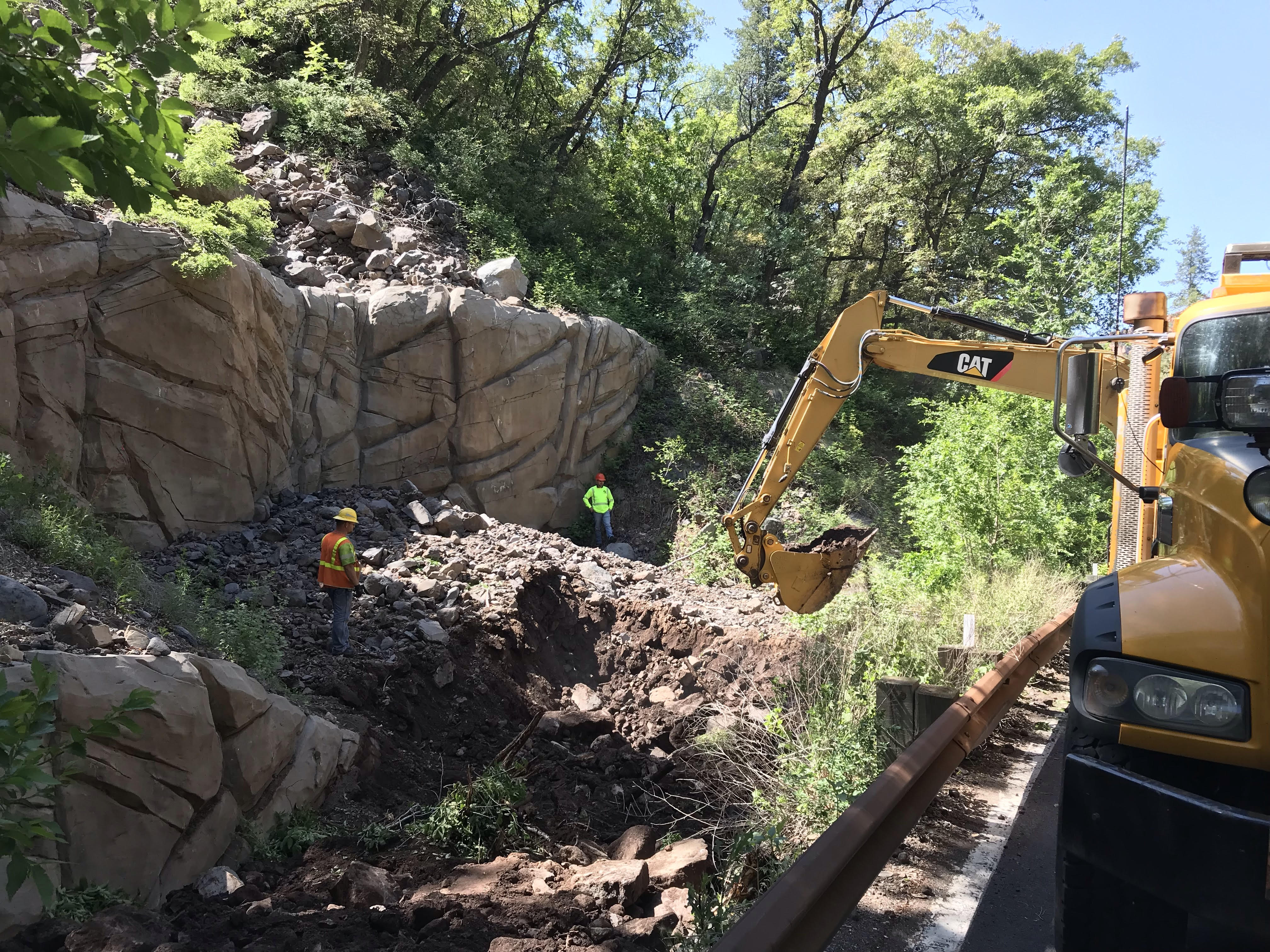 Some other examples of the team's work include:
As seen in the photo to the right, during a rock fall mitigation project in Oak Creek Canyon on State Route 89A north of Sedona, ADOT worked to protect the threatened narrow-headed gartersnake and coordinated with biologists from Northern Arizona University, who are working with U.S. Fish and Wildlife on a captive breeding program.
Before construction began on a bridge over Sonoita Creek in southern Arizona, ADOT biologists worked with the project team and contractor to start the project after the breeding season of the yellow-billed cuckoo so as not to disturb the birds.
As we've written about before, for the construction of the South Mountain Freeway, ADOT biologists worked in conjunction with Arizona Game and Fish to relocate chuckwallas from the project area.
We've also shared before about the efforts to determine where wild life crossings should be on US 93 for Arizona's big horn sheep population. Another example is along State Route 260 in Little Green Valley, east of Payson, where bridges were built instead of smaller box culverts to help wildlife cross easier, White said.
ADOT biologists consult on other areas too, such as Clean Water Act dredge and fill permits, as well as working with the Roadside Development Group and district staff on vegetation management, including control of invasive species and herbicide spraying.
One project the department is currently working on is a statewide consultation with U.S. Fish and Wildlife to develop standard avoidance and minimization efforts for common ADOT activities that may affect listed Arizona species. The benefit would be to have predictability and expectations about what conservation efforts would need to happen ahead of time. 
White said the biology team's job is much like any other at ADOT – help a project reach fruition by ensuring it does all the necessary planning steps, and that includes federal standards for protecting native flora and fauna. 
"We're kind of a spoke in the wheel in the environmental development process," he said.