Adopt a Highway: A chance to reminisce
By Caroline Carpenter / ADOT Communications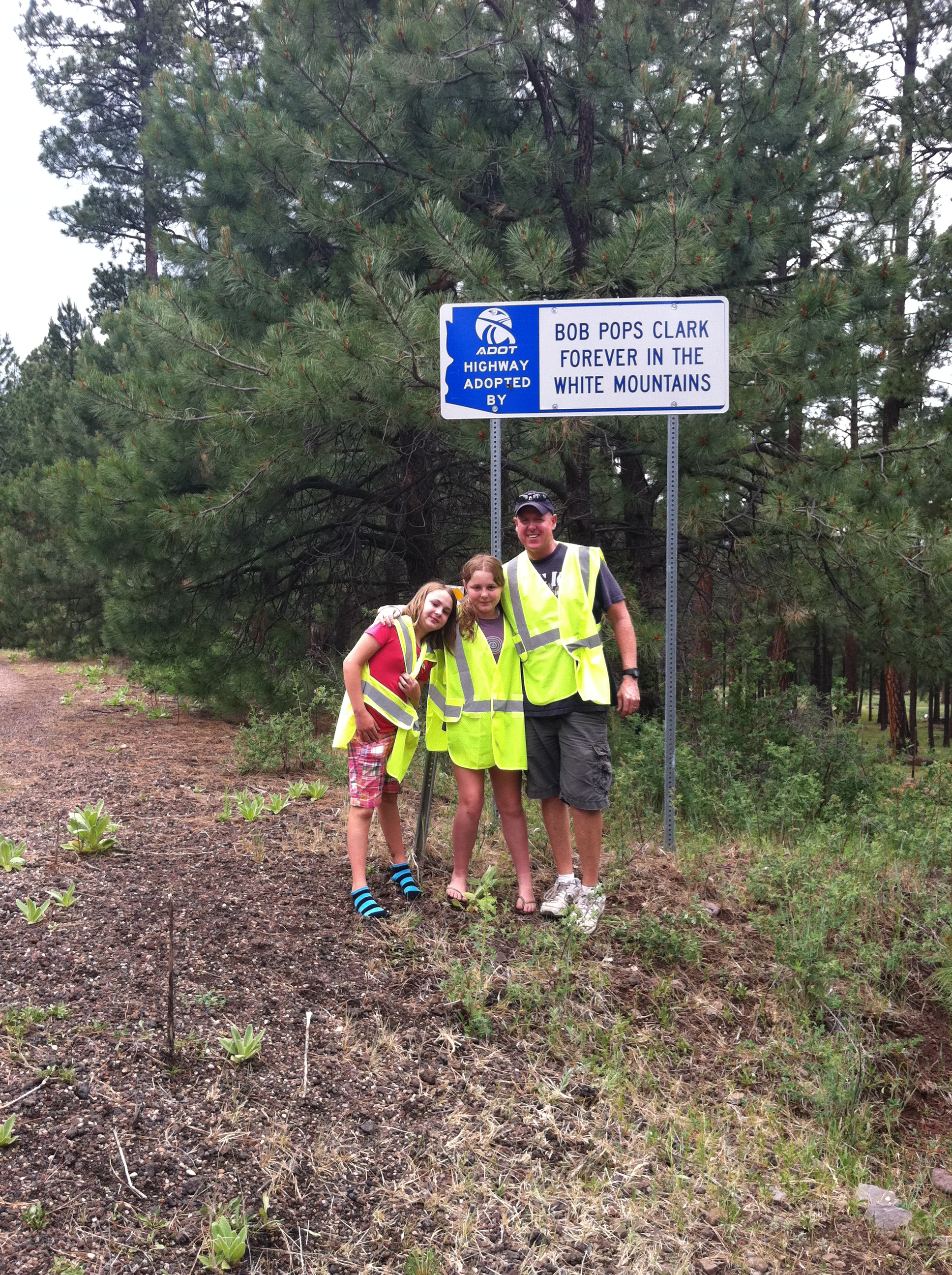 Driving nearly five hours to pick up litter along a highway might not sound like your idea of good time, but the Clark family has been doing just that for 11 years.
Jim Clark grew up traveling from Tucson to the Hawley Lake area with his parents, Bob and Joan Clark. For two decades, Bob and Joan passed their love of the White Mountains on to their family through camping and fishing. When Bob passed away in 2008, Jim felt the best way to honor his dad and relive those memories was to do something to keep the environment clean. This led to the family adopting milepost 1-2 along State Route 473.
Today the family owns a home in Show Low, and their adopted mile honors both Bob and Joan Clark. Jim usually cleans their segment with his wife, Sonja, and daughters Caitlin and Brooke, along with a few other friends. Jim tells us when the family drives to their section of highway, it's much more than just a trip to pick up trash. It's a time to share family memories.
"You get so much out of cleaning up Arizona's highways. It is such a beautiful state, and it's our duty to keep it clean. It's a great way to gather friends, family and associates to celebrate something that has meaning and purpose. We will always keep our SR 473 segment. It is a wonderful tribute to my parents, who always took the time to take us camping and fishing in the White Mountains."
If you have someone you'd like to honor by adopting a mile along a state highway, please visit the Adopt a Highway website.