Adopt a Highway: Heat awareness tips for volunteers and travelers
By Mary Currie / ADOT Communications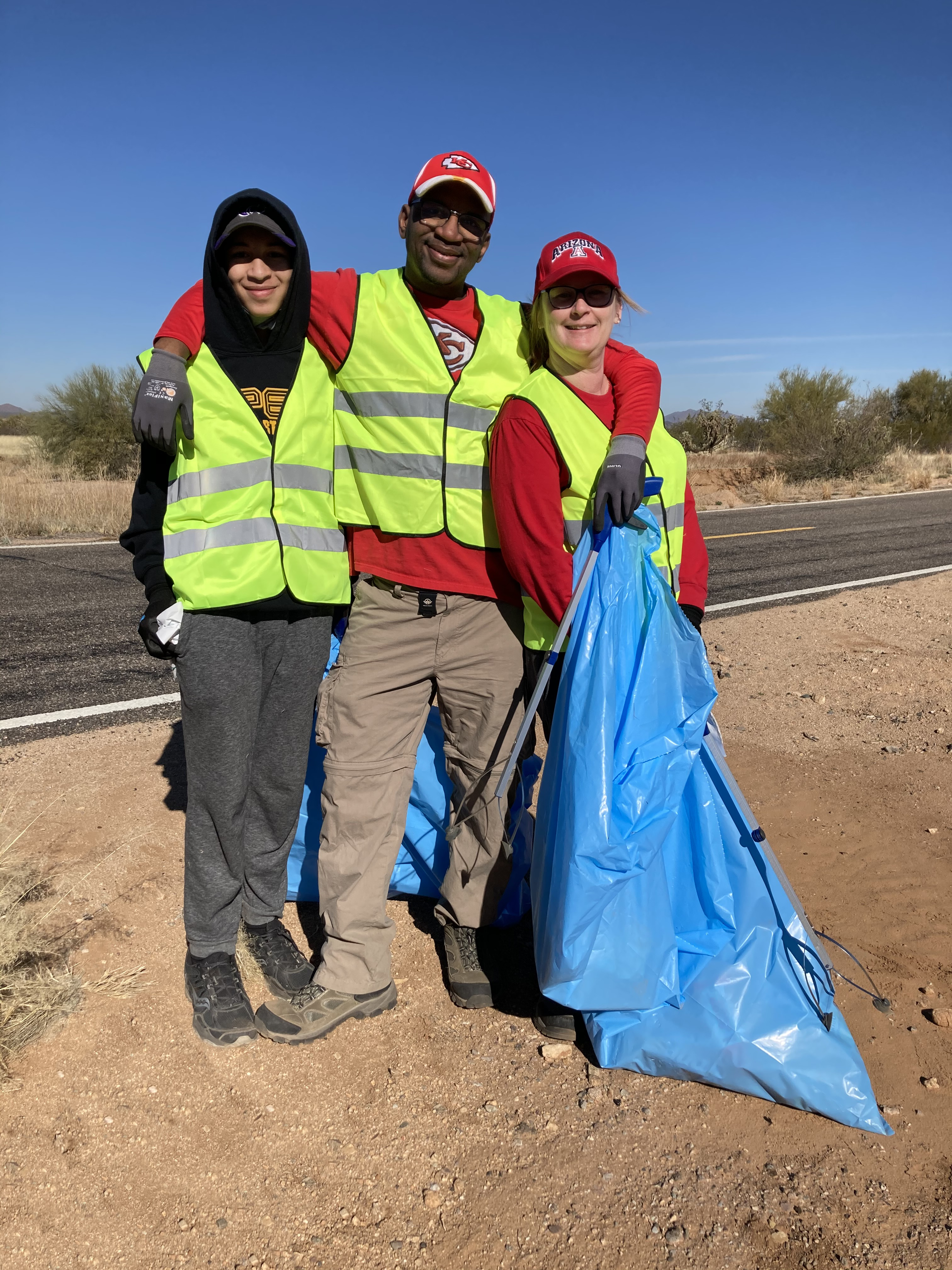 The heat is officially "on" and this means increased safety measures for volunteers, or anyone working outside, as temperatures rise.
Here at ADOT, we have a few suggestions for Adopt a Highway volunteers to consider before heading out to collect litter, but, really, this guidance applies to any traveler or anyone planning to exert themselves outdoors for a period of time. If you are new to Arizone, "Welcome!"
ADOT volunteers are devoted to collecting litter year 'round and developed these tips so they can be prepared when they head out to collect trash along the highway.
Consider a morning cleanup event before the temperature increases. Successful volunteer groups ensure volunteers are hydrated and have access to water. The temperature may feel cool, but staying hydrated is important when exerting yourself no matter the temperature.
Set a reasonable time for your group to work at your adopted segment and stick to it. Temperatures rise quickly in the southwest, especially at lower altitudes. Plan on wrapping up after an hour or two and, when possible, plan more frequent shorter cleanup events at the site.
The Arizona sun is intense. Even with cloud cover. Consider wearing sunscreen, a hat, long sleeves and long pants to keep your skin from burning. Make sure cell phones are charged and that you know where the nearest hospital is to your adopted segment in case of an emergency.
Pack plenty of snacks and water for volunteers. Be sure each volunteer receives a safety briefing before heading out to pick up trash.
Whether collecting trash along the highway or enjoying other outdoor activities, please be safety conscious and aware of the heat.
ADOT appreciates all of our volunteers and travelers who help keep Arizona grand by securing their trash and truck loads. Enjoy your summer safely.
If you would like more information about adopting a section of highway near you check out the website here, Adopt a Highway Programs. Contact Tucson Clean & Beautiful and Keep Phoenix Beautiful for opportunities to make a positive impact in your hometown.