Safety Requirements
Safety Briefing Overview
Adopt a Highway volunteers are required to complete the following steps prior to each litter clean up activity:
Read a Safety Briefing.
Watch the Safety Briefing video below before each litter clean up activity.
Acknowledge reading the Safety Briefing and watching the safety briefing video before entering ADOT right of way. Print the Adopt a Highway Volunteer Registration Form and return it to the designated ADOT office listed on your permit after your clean up.
Safety Vests
Volunteers are required to wear ANSI Class II Safety Vests, which meet the requirements for working on the right of way of any roadway open to public travel.
If your group is checking out vests for your ADOT Adopt a Highway volunteer cleanup, Please fill out the Adopt a Highway Vests Check Out Sheet and send it to your ADOT contact in the designated ADOT District Office listed on your application.
ANSI Class II Vest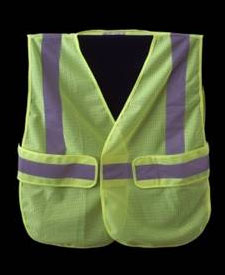 ANSI/ISEA Lime Yellow Class 2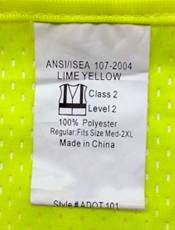 Safety Briefing Video