Adopt a Highway mile honors a father, son and police officer
By Caroline Carpenter / ADOT Communications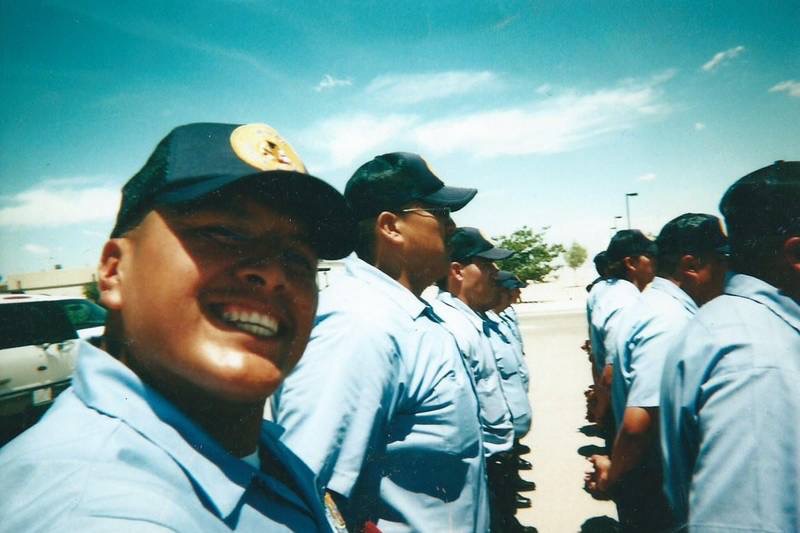 If you drive through the Hopi Reservation, you'll notice an Adopt a Highway sign that reads "BC One of a Kind" about 11 miles south of Second Mesa. It honors Branyon Rebeau Claw Sr., the oldest son of Madeline Sahneyah, also known as "BC."
While BC was a son to Madeline. He was also a father to Jenna and Branyon Jr., pictured below. Nearly two decades ago, BC died in a vehicle crash. His family has spent the past 15 years cleaning milepost 395-396 along State Route 87 to remember their beloved son and father. Each year, between two and 15 family members and friends gather early in the morning to pick up litter. After the cleanup is done, they all return to breakfast at BC's grandmother's home.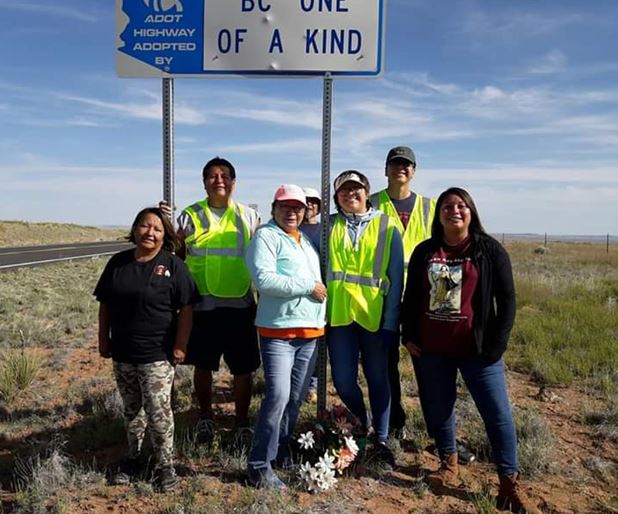 Madeline said, "Every time the highway is cleaned, BC is remembered as one who respected all living things. Everyone remembers his smile which reflected the kindness of his soul."
Besides being a son and father, BC served as a Bureau of Indian Affairs police officer. While BC died in an off-duty collision, the adopted highway segment was selected by BC's fellow police officers. It was an area where they often held roadblocks.
BC's family believes his spirit is at peace knowing people remember him each time they travel on his segment of SR 87.
If you would like to honor your father through an Adopt a Highway mile, please visit the Adopt a Highway website.